You are here
Tunisia parliament debates contested amnesty for Ben Ali-era corruption
By Reuters - Apr 26,2017 - Last updated at Apr 26,2017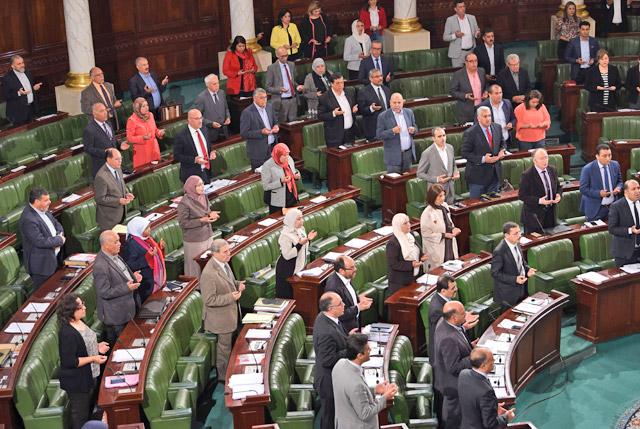 Tunisian MPs pray ahead of a parliament session for the revision by the Tunisian assembly of the bill amending the country's draconian drug law on Tuesday in Tunis (AFP photo)
TUNIS — Tunisia's parliament on Wednesday debated a bill that would grant amnesty to businessmen accused of corruption during the rule of autocrat Zine El Abidine Ben Ali — a bill already delayed two years by popular opposition.
The bill would protect from prosecution those accused of corruption; in exchange, they would be required to return the money they extracted.
Government officials see the "economic reconciliation" law as a way to inject funds into an economy still recovering after the 2011 revolt that ousted Ben Ali. But critics are calling for protests over what they call an amnesty for criminals.
The bill was proposed by President Beji Caid Essebsi, himself a former Ben Ali official, and sent to parliament in 2015. Debate was postponed after criticism that the bill benefited business elites tied to the government.
"We are discussing a project under pressure because it provokes debate," said Sana Mersni, a lawmaker from the Islamist Ennahda Party. "But any controversy must be in parliament, which has the final word. This is democracy."
Despite consensus between secular and Islamist parties that helped their transition, the bill has divided Tunisians between those who want to close the past and those who say they cannot tolerate corruption in the new Tunisia.
Since the 2011 uprising, Tunisia has been held up by Western partners as a model of democracy for the region. Economic progress has lagged, though, and corruption remains a major problem.
Officials say they hope the law will revive the economy with billions of dollars and give a positive signal to investors.
Ruling coalition parties, including Essebsi's Nidaa Tounes Party, hold more than 150 seats in the 217-seat congress. Ennahda, part of the ruling coalition, also supports the bill.
The draft law allows businessmen to reveal stolen funds and repay them at a rate of interest not exceeding 5 per cent. It will be debated in committee and go to a plenary session next month.
Essebsi said this month that hundreds of employees who just carried out orders without gaining personally will be included in the reconciliation bill.
But the opposition and some rights groups reject it as a normalisation of corruption, one of the grievances that drove Tunisians to oust Ben Ali six years ago.
An activist group called "We will not forgive" vowed to take to the streets until the law was dropped. Some Tunisians changed profiles on social media to a "It will not pass" image.
"This project is very dangerous for the revolution's values, it is like thanks from the president to businessmen who supported him in the presidential campaign," said Charfeddine Kellil, a lawyer and activist.
Tunisia's powerful UGTT trade union, once a key political arbitrator, called on the presidency to wait and open dialogue, saying the country does not need more unrest with protests over jobs hitting several cities.
"The situation in the country requires this reconciliation," Nidaa Tounes leader Mohsen Hassen said. "This reconciliation will include about 400 businessmen and employees, which will help investment again and solve some economic problems."
Related Articles
Sep 18,2017
TUNIS — Hundreds of Tunisians protested on Saturday in the streets of the capital against a widely contested new law that grants officials f
Jan 07,2016
TUNIS — A senior member of Tunisian President Beji Caid Essebsi's ruling party said on Wednesday he plans to break away and form a new polit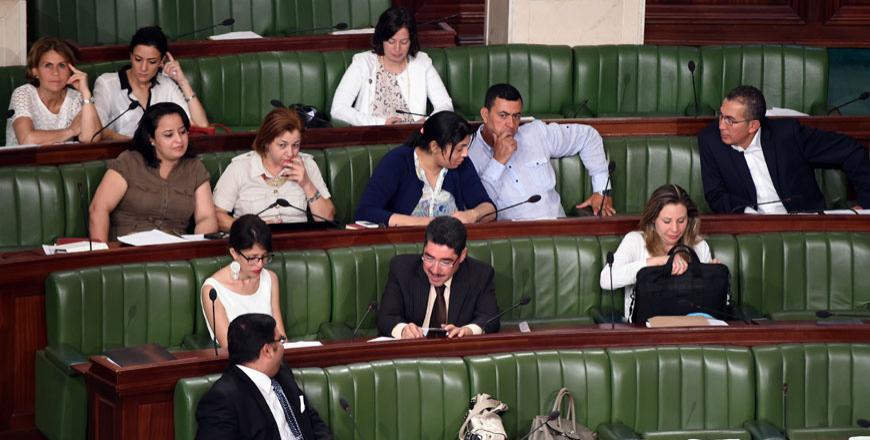 Jul 22,2015
TUNIS — Tunisian lawmakers began a three-day debate Wednesday on a new anti-terrorism bill aimed at beefing up powers to confront a jihadist
Newsletter
Get top stories and blog posts emailed to you each day.