You are here
Trump's tax cut on track for passage in US Congress
By AFP - Dec 16,2017 - Last updated at Dec 16,2017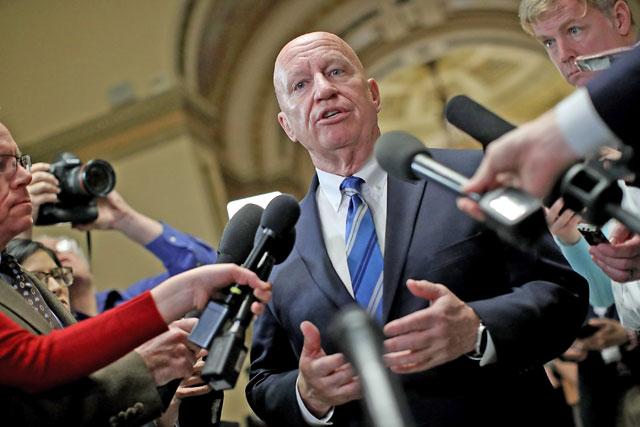 House Ways and Means Chairman Kevin Brady discusses progress on the tax reform bill with reporters at the US Capitol on Friday in Washington, DC (AFP photo)
WASHINGTON — A major tax cut promised by US President Donald Trump was on track for final passage in the few coming days, after two previous holdouts in his Republican Party on Friday said they would vote yes on the legislation.
Republicans in both houses of the US Congress, where they hold majorities, each adopted their own versions of the controversial tax code overhaul since November and were putting the final touches on a bill combining the two plans.
Senator Marco Rubio of Florida had imperiled the legislation this week when he said he would not vote in favour of the sweeping bill unless some changes were made.
Rubio had been demanding a doubling of the child tax credit to $2,000. His spokeswoman confirmed to AFP that Rubio had moved to the "yes" camp after he got an increase in the refundable portion of the credit, which will help lower-income families.
Bob Corker of Tennessee, a fiscal conservative who had been the only Senate Republican to vote against the chamber's initial tax proposal, also said he would vote for the bill, despite reservations over the likelihood that the reforms would substantially increase the national debt.
"I know every bill we consider is imperfect and the question becomes is our country better off with or without this piece of legislation," Corker said in a statement.
"I think we are better off with it. I realise this is a bet on our country's enterprising spirit, and that is a bet I am willing to make."
Wall Street records
Wall Street stocks surged to fresh records following the news that Rubio and Corker were on board with the reform, pushing the long-awaited measure closer to the finish line.
An outline of the compromise text that leaked this week saw the federal corporate tax falling from 35 per cent to 21 per cent — a notch up from the 20 per cent in previous versions — and the maximum income tax rate would drop from 39.6 per cent to 37 per cent.
But the final text, which both chambers will likely vote on, has not been released yet by negotiators amid last-minute haggling.
Republicans hold a 52-48 majority in the Senate, and could have only afforded two defectors, with Vice President Mike Pence casting a deciding vote in case of a deadlock.
As for Democrats, none of them supports the measure.
Trump has promised Americans that the sweeping reform would pass before Christmas, so that it would take effect from the beginning of 2018.
Related Articles
Dec 23,2017
HONG KONG — Most Asian markets on Friday saw in the Christmas break on a positive note, picking up the baton from Wall Street while the euro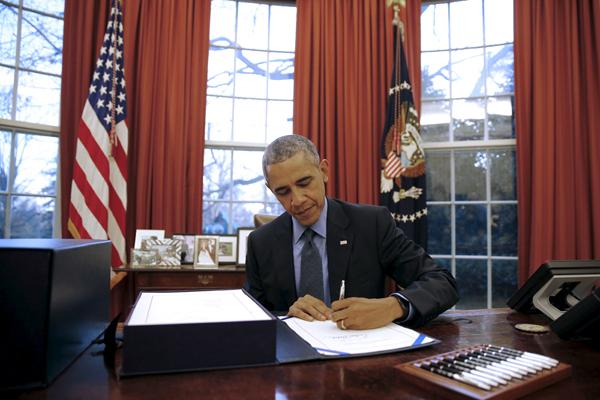 Dec 19,2015
WASHINGTON — China, India and Russia will soon speak with a louder voice at the International Monetary Fund (IMF).After years of opposition,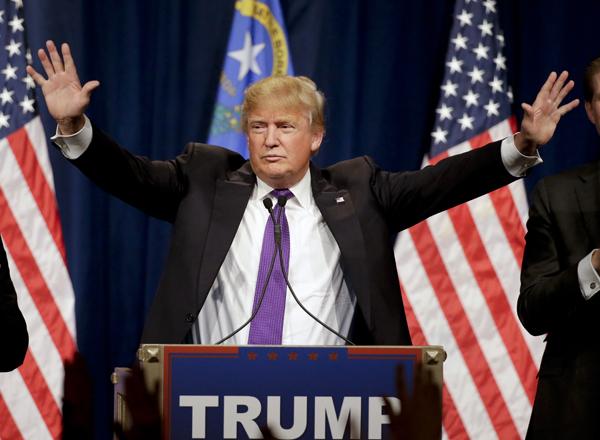 Feb 24,2016
WASHINGTON — Donald Trump inched closer to the US Republican presidential nomination as his odds shot to a record high on global betting web
Newsletter
Get top stories and blog posts emailed to you each day.