You are here
Hamas chief warns against US-backed 'deal of century'
By AFP - Dec 26,2017 - Last updated at Dec 26,2017
GAZA CITY, Palestine — Hamas chief Ismail Haniyeh on Tuesday said US President Donald Trump's recent decision to recognise Jerusalem as Israel's capital was aimed at "terminating" the Palestinian national cause.
"The recent US decision on Jerusalem is part of ongoing efforts to terminate the Palestinian cause within the context of a so-called 'deal of the century'," Haniyeh said at a meeting in Gaza City with Palestinian tribal leaders.
On December 6, Trump announced his decision to recognise Jerusalem as Israel's capital, drawing condemnation and protest from across the Arab and Muslim world.
The controversial US move, Haniyeh said, "has implications for the reconfiguration of the entire region and the [Arab and Muslim] nation… which will come at the expense of Jerusalem and Palestinian rights".
Hamas, he added, had received information of a US plan to offer Palestinian leaders a state with its capital in Abu Dis, a Palestinian village near East Jerusalem.
"The plan involves building a bridge linking Abu Dis to the Al Aqsa Mosque compound [in East Jerusalem] with the ostensible aim of ensuring [Palestinians] access to the mosque," Haniyeh asserted.
He added: "There is also a talk of dividing the Al Aqsa Mosque compound into three separate parts."
The Hamas leader went on to say there was "movement afoot in the region" aimed at creating a "political entity in the Gaza Strip endowed with certain privileges".
He did not elaborate further.
Related Articles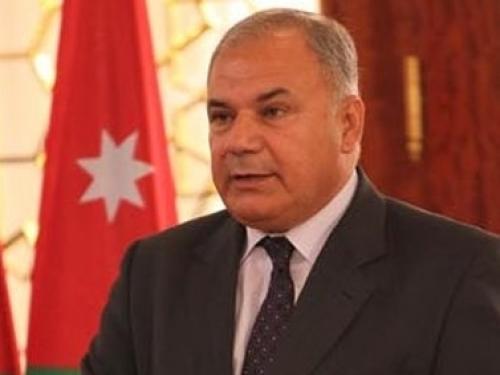 Jun 12,2014
The government on Thursday said it will sign an agreement this month for the construction of the country's first oil shale-fuelled power plant after agreeing with Enefit on the final details of the $2.1 billion project.
Jun 22,2017
AMMAN — The government will deal positively with the German parliament's approval of a decision to move troops stationed in Turkey's I
Mar 24,2016
AMMAN — Jordan has succeeded in overcoming different challenges by "dealing wisely" with regional crises, Royal Court Chief Fayez Tarawneh s
Newsletter
Get top stories and blog posts emailed to you each day.