You are here
Syria rebel enclave is Assad regime's weak spot
By AFP - Jan 07,2018 - Last updated at Jan 07,2018
A Syria Civil Defence member carries a wounded child in the besieged town of Hamoria, Eastern Ghouta, in Damascus, Syria, on Saturday (Reuters photo)
BEIRUT — Syria's rebel-held enclave of Eastern Ghouta near the capital is the regime's Achilles heel, and because of this it faces an almost inevitable military offensive, experts say.
The battle-scarred region east of Damascus, which has been under near-daily bombardment and a crippling government siege since 2013, is strategically vital to President Bashar Assad.
Despite residents facing a humanitarian crisis, rebels controlling the region have been able to use it as a launch pad for rocket and mortar attacks on the capital.
Joshua Landis, director of the Centre for Middle East Studies at the University of Oklahoma, said the ongoing rebellion in Eastern Ghouta contrasted with the regime "presenting itself as the winner" of Syria's war elsewhere.
"The persistence of the East Ghouta resistance has become a major embarrassment and liability for the Assad regime," he said.
The Assad regime, militarily backed by its ally Russia, has retaken control of more than half of the country with a string of victories against rebel and extremist forces.
"It hopes to convince the international community that it faces little opposition any more save for the enclaves on the margins of Syria," Landis said.
But rebel and extremist groups managed this week to surround a regime base on the edge of Eastern Ghouta, prompting intensified regime air strikes there.
Rami Abdel Rahman, head of the Syrian Observatory for Human Rights, said the enclave is the regime's "weak spot".
"The factions there are strong and directly threaten Damascus," he told AFP.
Rebels 'remain popular'
Even though Eastern Ghouta was one of four "de-escalation zones" agreed under a deal between rebel and regime backers, fighting has continued there.
The area is the target of near-daily regime air strikes and artillery fire that has killed thousands of people since 2011.
Rebels have killed hundreds of civilians with mortar rounds and rockets fired at Damascus, although such attacks have waned since the regime seized several areas close to the capital.
The beleaguered 100-square-kilometre enclave's estimated 400,000 inhabitants are suffering severe shortages of food and medicine.
Children there are particularly vulnerable to malnutrition.
Despite the civilian suffering caused by the blockade, rebel groups in Ghouta "still have a popular base, because thousands of their fighters are from the region", Abdel Rahman said.
Jaish Al Islam, a powerful Islamist rebel group that has recognised the de-escalation deal and takes part in United Nations-backed peace talks, is among the most powerful groups in Eastern Ghouta.
It controls Douma, the largest city in the region, but shares power with Faylaq Al Rahman, another Islamist rebel group that controls the localities of Erbin and Hammuriyeh.
'Whatever the cost'
But the offensive against the regime military base was the work of Ahrar Al Sham and an alliance dominated by the extremists of Fateh Al Sham, a former Al Qaeda affiliate.
Syria analyst Sam Heller of the Century Foundation think tank said the regime had responded by intensifying its operations, "whatever the cost in terms of troops and reinforcements".
Additional forces have been deployed to the area, according to pro-regime Syrian media.
Heller said things were moving "towards a militarily settlement in the regime's favour" in areas held by Faylaq Al Rahman, Ahrar Al Sham and the Fateh Al Sham-dominated alliance.
But the situation is different in areas controlled by Jaish Al Islam, he said.
The group "is an armed force that is not to be underestimated, and it controls large residential areas that the regime would struggle to absorb", he said.
He said talks between the group and Russia could lead to "a negotiated solution that would leave it in place once it has made some concessions".
Landis said the de-escalation deal over the area would be "nibbled away at" in the coming weeks.
"Assad has preferred until now to starve and bomb the Ghouta enclave rather than launch an expensive frontal attack," he said.
Rights groups and the UN have criticised "reconciliation" agreements that see civilians evacuated following sieges and bombardment apparently aimed at forcing civilians to leave their homes.
Such deals have seen rebels transferred to Idlib in the north, the only province in Syria fully outside regime control.
"We should also expect that increased pressure will be applied to the Ghouta militias to surrender or agree to reconciliation or deportation to Idlib," Landis said.
Related Articles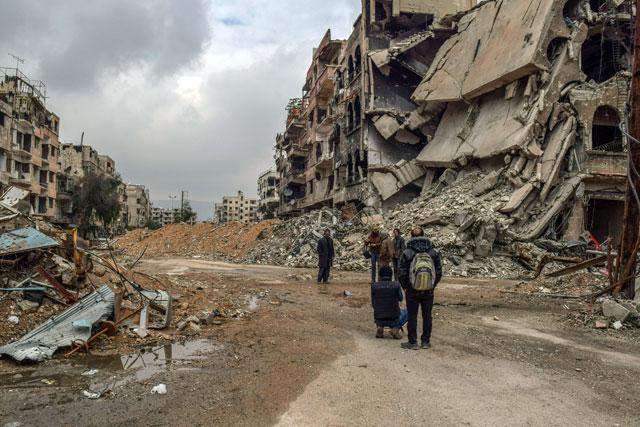 Feb 19,2018
Beirut — Syrian forces readied Sunday for a ground offensive against the rebel-held enclave of Eastern Ghouta outside Damascus, a monitor sa
Jul 22,2017
DAMASCUS — Syria's army announced Saturday a halt in fighting in parts of Eastern Ghouta after rebels and regime ally Russia agreed on how a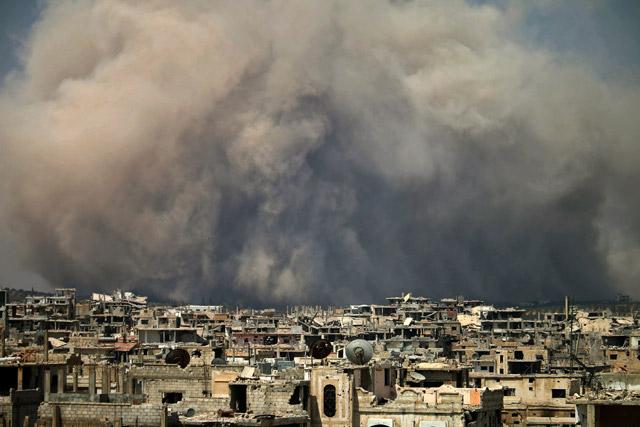 Aug 08,2017
BEIRUT — Syrian rebels were preparing for an imminent ground assault by the army on the last enclave they hold in Damascus after air strikes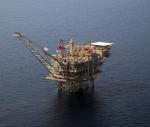 Newsletter
Get top stories and blog posts emailed to you each day.