You are here
An act of raw aggression
Jan 29,2018 - Last updated at Jan 29,2018
The Israeli daily newspaper Yedioth Ahronoth reported on Sunday that the ruling Likud Party has introduced a bill calling for the annexation of the West Bank! As a matter of fact, the Likud Executive Committee has already endorsed this very idea and now it is official that the Israeli Knesset will consider this proposal. 
For all intents and purposes, Israel has already annexed the West Bank and all that is missing now is the official proclamation to that effect. Any Israeli move in that direction would not really change much on the ground, but if this is the case, the two-state solution is all but dead and buried, and instead there would be the one-state solution left.
There are about 2 million Palestinians in the West Bank and East Jerusalem, the plans that Israel has for them in store could be ominous. Israel may entertain a transfer policy to expel most of the Palestinians still living in the West Bank and East Jerusalem under one pretext or another, either forcefully or by making life conditions for them unbearable.
The US stance on the Palestinian conflict in general, and East Jerusalem in particular, under President Donald Trump's administration is certainly favourable for such a highly illegal and provocative plan of action by Israel.
How the international community would react to such an act of raw aggression by Israel is open for conjecture. Mere rhetorical condemnation or even UN resolutions would not help much, especially if the US veto hangs over the heads of the UN Security Council members. Should this new dangerous Israeli game come to fruition, the dynamics for the Palestinian problem would change fundamentally.
The Palestinians have long threatened Israel to either adopt the two-state solution or the one-state solution, provided that the Palestinians are given full citizenship rights, both civil and political.
Such a scenario is still up in the air but as long as the stalemate over the two-state solution continues, it is no longer far-fetched that the one-state solution becomes the end game for the Palestinian conflict with all its implications for both sides.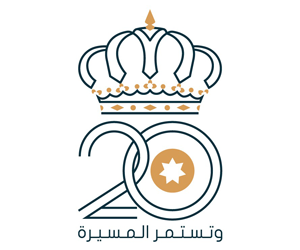 Newsletter
Get top stories and blog posts emailed to you each day.