You are here
Each inmate costs around JD8,000 per year – veteran MP
By Raed Omari - Mar 06,2018 - Last updated at Mar 06,2018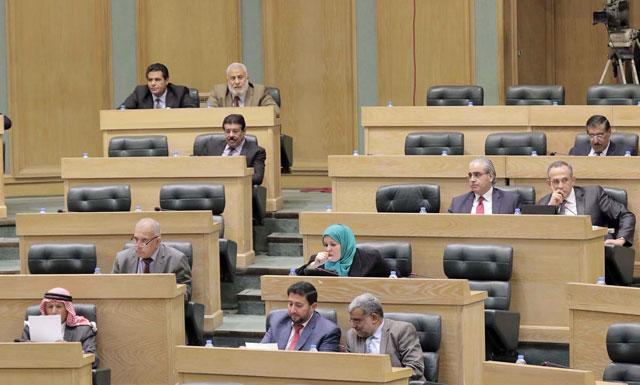 MPs submit questions to the government during Tuesday's Lower House's oversight session (Photo by Osama Aqarbeh)
AMMAN — The annual cost of incarceration stands at JD8,285 per inmate, all covered by the government, according to a veteran MP.
MP Khalil Atiyyeh said he has received a reply from the government on his question about the cost of incarceration in which the Interior Ministry said that each inmate at the country's correctional facilities costs the government JD690 per month.
Atiyyeh added that he was told that all inmates' expenses are covered by the government with no support, even partially, from external donors.
Atiyyeh's remarks came during Tuesday's Lower House's oversight session.
MP Mutaz Abu Rumman also asked the government about the number of guest workers in the country in general and those among them with expired work permits and the measures taken against domestic helpers with no work permits.
In response, the Labour Ministry said that the number of guest workers in the country with expired work permits reached around 700,000 by the end of 2016 of which 313,516 have valid work licences.
Labour Minister Samir Murad said that there are 60,000 domestic helpers in the country, most of them are from Bangladesh, Sri Lanka and Philippines.
The minister added that the government is facing difficulties in following up on these domestic helpers because they work at homes.
Newsletter
Get top stories and blog posts emailed to you each day.