You are here
Lebanon tribunal says enough evidence to proceed in Hariri assassination case
By Reuters - Mar 07,2018 - Last updated at Mar 07,2018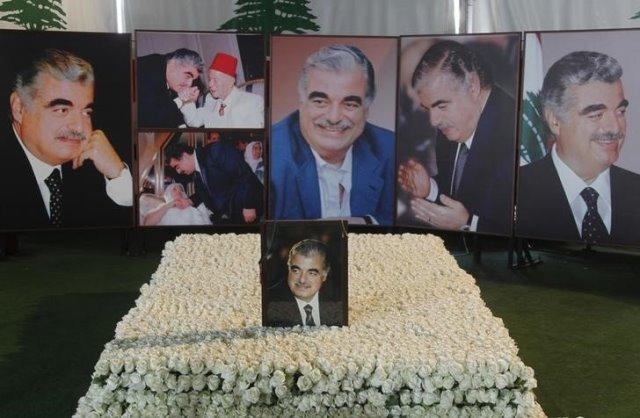 Pictures of Lebanon's assassinated former prime minister Rafik al-Hariri are seen at his grave site in downtown Beirut January 16, 2014. REUTERS/Sharif Karim
AMSTERDAM - The 2005 bombing that killed former Lebanese Prime Minister Rafik Hariri was a terrorist act, judges at the U.N.-backed tribunal in the Hague set up to investigate it said in a ruling on Wednesday.
The Special Tribunal for Lebanon also said that evidence presented by prosecutors "could" lead to the convictions of four suspects. That means lawyers for the four, who remain at large and are being tried in absentia, must present their defenses.
Prosecutors rested their case last month. Lawyers for one of the suspects, Hussein Hassan Oneissi, had asked for early acquittal, saying all evidence against him was circumstantial.
But Judge Janet Nosworthy said that evidence, including cell phone records presented by prosecutors, showed Oneissi may have been involved in an elaborate attempt to blame the attack on a fictional terrorist group.
It also could imply he knew the attack itself was being prepared.
"The trial chamber has sufficient evidence from which it could convict Mr. Oneissi of his involvement in the attack on Mr. Hariri," she said.
The court ordered an organizational meeting with all defense lawyers for Thursday, 8 March.
Judges underlined that they have not concluded any of the suspects are actually guilty, only that they have a case to answer.
Defence lawyers for the other suspects, Salim Jamil Ayyash, Hassan Habib Merhi and Assad Hassan Sabra, did not seek early acquittal.
Elsewhere in the decision, Presiding Judge David Re said the attack, which killed Hariri and 21 others, was an act of terrorism, intended to sow fear among the Lebanese people, and could only have been carried out by a sophisticated group, with intricate planning over a long period of time.
Re said Wednesday's decision did not say anything about whether the facts against the suspects had been proven beyond a reasonable doubt.
Related Articles
Mar 06,2018
THE HAGUE — Judges at a UN-backed tribunal will rule on Wednesday whether to acquit one of four suspected Hizbollah members accused of the 2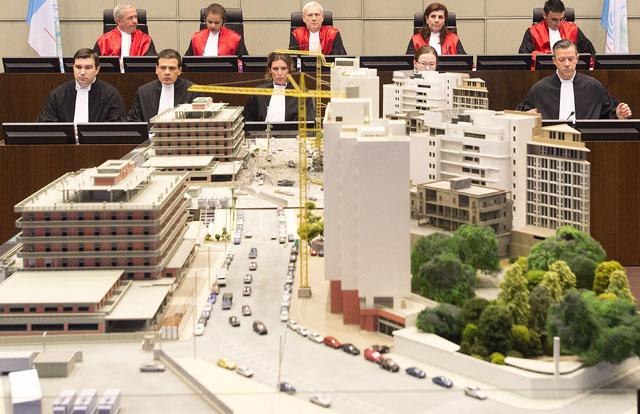 Jan 16,2014
Four Hizbollah members went on trial in absentia at a special UN tribunal on Thursday accused of murdering Lebanon's former premier Rafiq Hariri in a 2005 car bombing that shook the Middle East.
Mar 08,2016
AMSTERDAM — Appeals judges at a special court in The Hague quashed the conviction of a Lebanese journalist who was accused of exposing witne
Newsletter
Get top stories and blog posts emailed to you each day.