You are here
Android in footsteps of Windows
By Jean-Claude Elias - Mar 29,2018 - Last updated at Mar 29,2018
Giving candy names to the different versions of its Android mobile operating system (OS) is meant by Google to make things taste… well, sweeter. Nougat for version 7, and now Oreo for the latest version 8, certainly sound sweet and yummy, but do they act and behave as sweetly as expected?
By now, and after all these years, Android users have become accustomed to seeing their mobile device receive every now and then a major update of the software system that runs and manages it. It actually goes like with any other operating system you may be using on any device or computer, be it Apple OS, Windows, Linux or Chrome OS.
The difference is the frequency of the major update, the degree of change and the risk of seeing unexpected flaws or errors being introduced because of the upgrade — which of course seems contradictory in the first place, but remains a sad fact.
There is a big difference between having to undergo a significant update once a year, for example, and once every two months. The first is bearable whereas the second is not. Overall Google has been doing it once a year for its Android. Microsoft used to do it more frequently but has slowed down the pace since 2017, especially since the global adoption of Windows 10 and its stability, and the logical consequence that makes the need to update less of a pressing issue.
The degree of change after a big update may be a more critical aspect. If a major one is meant to improve an OS and introduce new functionality, the change should remain within reasonable limits, so as not to disorient and disturb consumers who have made huge effort and spent considerable time learning their way through any given version of any given OS. This is not always taken into consideration by Microsoft, and now Android is doing more or less the same — not seriously addressing consumers' concern for smooth continuity.
Android users who recently updated to the latest release of Oreo (number 8 8.1.0 dated March 5, 2018) had a couple of surprises. Nothing really bad, but…
Some parameters were unexpectedly brought back to "factory settings"; among them the clock display of the standby screen. In other instances the shape of the icons on the screen was altered to include the "surrounding white circle", even if the user had chosen another icon style for display. It usually just takes a couple of minutes to fix this, and besides, this is very little price to pay when you think that Oreo is significantly faster than Nougat.
Over the years, the nuisances resulting from Android updates have proven to be fewer and less damaging than those of Windows. However, the trend during the last couple of years is that Android's updating behaviour is getting closer to that of Windows! For better or for worse. At the same time Windows has been behaving more gently with its updates.
How nicely and how smoothly OS updates work will prove to be a highly critical aspect of systems with time. Very soon cars will be fully relying on computers, and therefore weaknesses or flaws in any OS updating process may generate issues that are directly related to people's safety, and consequently are less forgiving than what may happen with a smartphone or a tablet.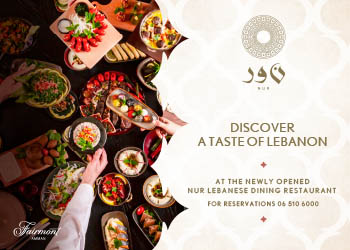 Newsletter
Get top stories and blog posts emailed to you each day.