You are here
Spice tempering
By Nickunj Malik - Jun 14,2018 - Last updated at Jun 14,2018
People, who are not familiar with Indian food, club all the exotically prepared dishes, under one broad nomenclature and call it "curry". However, if you ask any self-respecting chef from the Indian sub continent, nothing can be further from the truth. And that is because not only do special ingredients go into the making of each individual item but also, the same food can be made to taste differently by altering the tempering that goes into it.
Many of us love spices, but do not know how to unlock their full potential. That is where tempering comes in, which is called "tadka" in the local language. The word itself conjures up images of such delicious aromas that one does not even have to be familiar with the process to understand it. The technique — in which whole or ground spices are momentarily roasted in oil or ghee (clarified butter) in order to release their essential oils — is what makes all the difference. This is then poured over the dish — where it produces a loud hissing sound as a final garnishing.
As an aside, my pet peeve these days is to pick out the mistake writers make between "its" and "it's". Both of them are different terms and cannot be used alternatively. Suffice to say "it's" is a contraction for the full form of "it is" or "it has" and "its" is something that the subject possesses. Example: "It's an unfriendly dog but keeps wagging its tail."
Right! Now where tempering is concerned, the wide range of seasoning that goes into it, also varies from region to region. In Bengal, for instance, there are five primary spices, called the "paanch phoran", comprising of fennel seeds, cumin seeds, mustard seeds, nigella seeds and fenugreek seeds that are used in the "tadka". In the southern part of the country, curry leaves and dried red chillies are also included but the important thing is to make it fresh. It cannot be prepared in advance and stored in the refrigerator because the aromas that are the most important part of any "tadka" are completely lost.
One of the keys of making the perfect "tadka" is the order in which the spices are added. This should be done in rapid succession, rarely together, with those requiring longer cooking put earlier than the ones that get roasted easily. When mixed in very hot oil, the spices begin to splatter. The pan can be covered when they spit, but one has to move fast because the sizzling oil can burn the tadka and once that happens there is no way of saving it, other than starting all over again.
Moreover, to add or avoid the stinky asafoetida in the tadka, is what gives the most enthusiastic of wannabe cooks, sleepless nights. This potent smelling spice is referred to as Devil's Dung because of its strong odour and gets its name from the Persian word "aza" and the Latin word "foetida", referring to its strange sulphurous stench. In Indian herbal medicine Ayurveda, asafoetida is used to stimulate appetite and digestion and to help neutralise flatulence caused by beans and other legumes.
"It is called Heeng in Hindi," explained the legendary chef while giving the cooking demonstration.
"You must just use a pinch of it," he continued.
"What will happen if we add more?" I asked.
"I will not be held responsible," the chef replied.
He paused to emphasise the point.
"For the gassy consequences," he specified.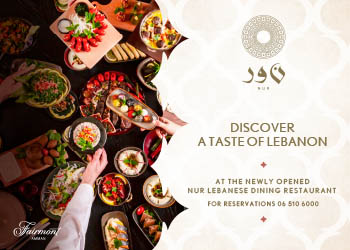 Newsletter
Get top stories and blog posts emailed to you each day.