You are here
Jordan to host taekwondo's best
By JT - Jul 02,2018 - Last updated at Jul 02,2018
AMMAN — Some of the best Taekwondo fighters in the world will be competing in Amman this week at the Al Hassan International Taekwondo G1 Championship taking place from July 5-8. Saudi Arabia and Croatia are among the first teams to have arrived and they have been camping at the Olympic Preparations Centre along with the host nation. Over 1,000 fighters from all age categories are expected.
"Jordan is one of the strongest taekwondo nations in Asia, so coming here early to train alongside them, especially with the likes of Olympic gold medallist Ahmad Abu Ghaush, is a great opportunity for us," said Saudi's coach, Fahed Al Dwesan, who clinched gold at the Al Hassan Championship back in 2005.
"This event is one of the toughest in Asia and it will be ideal preparation for many of us as we head towards the Asian Games in Indonesia in August." Faris Al Assaf, Jordan head coach, said that training camps with Croatia, Saudi Arabia and now Thailand reflect the great reputation that Jordan Taekwondo has across the world.
"We are delighted with these camps as it means that we are on the right track as a nation," Assaf said. "We have the Asian Games and Youth Olympics approaching so these competitions are vital for our athletes. And to be able to host such a high caliber event in our own country makes it even more special."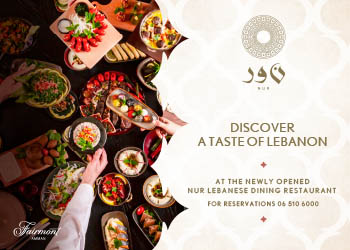 Newsletter
Get top stories and blog posts emailed to you each day.