You are here
Trump-Putin summit could deliver a Syria deal
Jul 03,2018 - Last updated at Jul 03,2018
The joint Syrian-Russian offensive in southern Syria, which began more than two weeks ago, may be ending sooner than later as more rebel groups fighting under the umbrella of the Free Syrian Army (FSA) embrace reconciliation deals negotiated through Russia. Jordan, which has contacts with some of these groups, has stepped up mediation efforts in a bid to spare southern Syria further bloodshed after the de-escalation zone agreed to by Amman, Washington and Moscow last year collapsed last month.
 The joint military operation appears to have come about following an understanding between Russia and Israel to allow the deployment of the Syrian army in southern Syria. Jordan and the United States may also be part of that understanding, which is based on Russian guarantees to keep pro-Iranian militias out of Syria's three southern provinces. The United States had softened its position on the Syrian deployment, and informed rebel groups not to count on US intervention or assistance. Israel has said that it will only allow the Syrian army to deploy along the Golan Heights borders. On Monday, Israeli Prime Minister Benjamin Netanyahu was quoted as saying that "we will not allow entry into our territory and we will demand that the 1974 Separation of Forces Agreement with the Syrian army be strictly upheld."
A joint FSA operations centre is said to be involved in negotiations with Russia to surrender heavy weapons and allow the Syrian army and Russian military police to enter towns and villages under rebel control. Furthermore, Russia wants the rebels to handover the Nasib border crossing with Jordan to the Syrian government. While some groups have rejected the offer, others have accepted it and by Monday, the Syrian army was in control of more than 50 per cent of Daraa, according to the Syrian Observatory for
Human Rights. More than five new reconciliation deals were reached by Monday morning.
For Jordan, which has closed its borders and refused to allow refugees fleeing the fight to enter, a peaceful handover of rebel-held territory to the regime is a major objective. Various reports have put the number of displaced Syrians massing close to the Jordanian border at 270,000. The Jordanian armed forces have facilitated the delivery of urgent humanitarian aid inside Syrian territory. But unless the fighting stops and government forces take responsibility, the refugee crisis will get worse. Some reports suggested that the Syrian army was preventing refugees from crossing into government-held areas. Others spoke of government offers to transport fighters and their families to the rebel-held province of Idlib.
A peaceful settlement in the south is not without challenges. While so-called moderate rebel groups will have to embrace a deal, which is tantamount to surrender, the same cannot be said of Al Nusra Front, which controls parts of Daraa. Russia has called on FSA fighters to join a division of the Syrian army that was created specifically to fight terrorists. This division will direct its resources to uproot Al Nusra and a
Daesh affiliated group that is lodged in the Yarmouk River basin.
The south Syria scenario could be part of a larger deal between the US and Russia when US President Donald Trump and Russian President Vladimir Putin meet in Helsinki on July 16. Trump's National Security Adviser John Bolton said the meeting would offer the chance to discuss Syria at length. He said that Iran, and not Syrian President Bashar Assad, is a strategic issue. The US, along with Israel and to some extent Jordan, wants to see Iran out of Syria altogether. Now that the fate of Assad is no longer on the table, Moscow would be encouraged to discuss US withdrawal from northwestern Syria in return for its role in ending or limiting Iranian influence over Damascus.
Since Israel and Jordan have not complained of Iranian presence in southern Syria recently, it appears that Moscow had carried out its side of the bargain by forcing Iranian and Hizbollah fighters to pull back from that region.
This so-called larger deal between the US and Russia should include resolving a number of complicated issues that could still destabilise southern Syria. Jordan would like to see a plan put forward to allow the repatriation of tens of thousands of Syrian refugees, the majority of whome are from southern Syria. In addition, clearing southwest Syria from Al Nusra and Daesh is now a priority. For Amman, dismantling Al Rukban refugee camp along the Jordanian border requires an agreement with Russia and the Syrian regime. And finally, Jordan would like to see its border with Syria open to facilitate trade and revive its economy.
Resolving most of these issues will reset relations between Amman and Damascus after a tenuous seven-year period. It will also clear the way to begin reconstruction of southern Syria, which may pave the way for stability in the rest of the war-torn country.
Osama Al Sharif is a journalist and political commentator based in Amman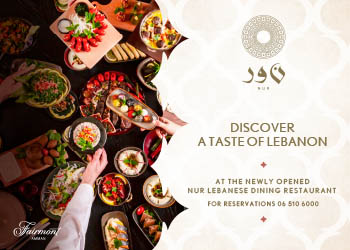 Newsletter
Get top stories and blog posts emailed to you each day.