You are here
Sacred games
By Nickunj Malik - Jul 18,2018 - Last updated at Jul 18,2018
After living for six months in Mauritius, I have realised this about the islanders: they cannot stay married for long. However, it does not prevent them from rushing headlong into holy matrimony, not at all.
Mauritians are enthusiastic about getting wedded; make no mistake. They love the pomp and show that is associated with weddings and follow each ceremony to its last detail. Lavish banquets are hosted with the celebrations going on for several days and continuing till the wee hours of the morning. Everyone is happy, including the bride and groom.
Exactly at what juncture the discontent sets in is difficult to pinpoint, because there seems to be no preordained pattern that is followed. What I mean is: of the several divorcees I came in contact with, some were separated within two years of marriage while others, two decades later. Also, once they decided to cut loose, there was no turning back and they headed straight to the divorce courts.
"When you agree that your marriage has irretrievably broken down between you and your spouse and you want to get a divorce, you need to retain the services of an attorney at law to draft and lodge the paper work," explained a barrister I met in Port Louis recently.
"After the divorce petition is lodged, a date is given for your legal representative to present the application to the judge who may ask the parties some questions and attempt to find an agreement. If reconciliation is not possible, another date is fixed for the hearing of the case. Subsequently the judge will pronounce a temporary divorce decree. Thereafter, if within a period of three months, the parties have not reconciled, the judge will declare a permanent decree of divorce, which will be final," she explained.
Right! So what is the reason that so many Mauritians prefer to be divorced? Is it because divorce procedures are much easier here? Do young couples already think of separation when they are getting married? Or do they find that they are incompatible after a while and accordingly consider it better to go their separate ways?
My tailor, gardener, driver, hairdresser and cleaner are all divorcees. One's husband did not appear at the birth of their first child, another's wife walked out claiming that the mother-in-law was too interfering and yet another's husband decided that his wife was not as religious as he would have liked her to be. She followed the traditional ceremonies but did not fast on the days of the week that he wanted her to. He consulted the high priest at the local temple, and with his permission, decided to go ahead and file for divorce.
I learned later, that this priest was estranged from his spouse too. Consumed with curiosity I was dying to talk to his former wife. Recently, I spotted her in a supermarket and rushed towards her.
"Were you married to the pundit?" I asked politely.
"Got divorced five years back," she replied quietly.
"What happened?" I queried.
"We fought daily, over the TV," she confessed.
"Till we did not have the television it was fine," she continued.
"I loved the serials and he got me a flat screen TV," she said.
"Was that the reason for your divorce?" I was alarmed.
"He started hiding the remote," she accused.
"Or watched religious shows continuously," she asserted.
"What did you do?" I questioned.
"I put an end," she answered. "To the sacred games," she explained.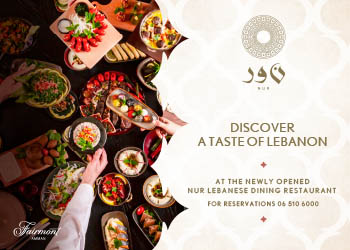 Newsletter
Get top stories and blog posts emailed to you each day.