You are here
A father's magical spell
By Nickunj Malik - Jul 25,2018 - Last updated at Jul 25,2018
My father would have been eighty-three years old this week but true to his habit; he would have forgotten his birthday. Once again, that is. In the short span of thirty odd years that he was my dad (and also the two decades after his demise) I never met a person, who was as forgetful about his own date of birth, as him.
We had to remind him each time and the reward was worth the effort. His entire face would light up with a smile so delightful and contagious that all of us felt blessed just looking at the cheerful man. He beamed at whoever wished him happy birthday with such joy and laughter that we kept repeating the greeting every few hours. The positive vibes his persona radiated had us enthralled and we wanted to be in that magical spell forever.
"The most important thing a father can do for his children is to love their mother," said Theodoure Hesburgh, an American clergyman.
My papa had never met this wise man but these words could as well be describing him. He loved our mother and displayed a gentle tenderness towards her, which was a life lesson for both my siblings and me, on how to treat our future spouses.
Personally, he was the single most important influence in my life. He never lectured me but lead by example. So if he was soft spoken, I learnt to tone down the loud intonation in my voice, when he was humble I picked up his subtle nuances of humility, being polite, just, kind, curious and confident were all the other qualities that I absorbed from him.
Fathers and daughters have a special bond, which was accurate in my case as well. When my brothers and I had a squabble, I knew they would be scolded more than me. If they wanted a favour from our dad, the offer would invariably be channelled through me because whenever I requested for anything from our father, it would always be granted. What was additionally understood was the fact that if he asked me to undertake a task, I would move mountains and seas to accomplish it too.
Our mother was beautiful but I ended up resembling my father. Along with his straight hair and nose I also inherited his sense of humour and found comedy in the strangest of situations. We both would burst out in identical peals of laughter if anything triggered our hilarity. The other members of my family rolled their eyes at us while we wiped tears of mirth from ours.
What I regret to this day is that I was not able to say goodbye to him before he died. I do not know how I would have done that, maybe I would have sung for him. Strangely, his favourite song was "Abhi toh mein jawan hoon" by Malika Pukhraj, a Pakistani singer, who was born in India but migrated to the neighbouring country after its partition, in 1947. The accurate translation of the opening lines of this classical ditty means, "Right now I am still young".
"What would you gift nana on his birthday?" asked my daughter on the phone.
"If he were still alive," she continued.
"I would wish him," I answered.
"And wait for his surprised laughter," I added.
"Sing his beloved song?" she prompted.
"Which one?" I was curious.
"Abhi toh mein jawan hoon," she hummed.
"Abhi toh mein jawan hoon," I joined.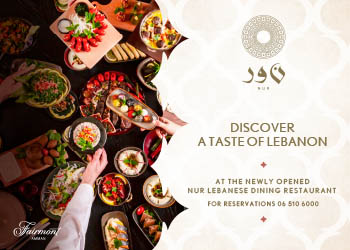 Newsletter
Get top stories and blog posts emailed to you each day.