You are here
'Suspected' terrorist attack in London injures three
By Agencies - Aug 15,2018 - Last updated at Aug 15,2018
Forensic police officers work around a silver Ford Fiesta car that was driven into a barrier at the Houses of Parliament in central London on Tuesday (AFP photo)
LONDON — A 29-year-old Briton drove a car into a group of pedestrians and cyclists, in a suspected terror attack on Tuesday, injuring three people, one seriously, then slammed into a barrier protecting Britain's Houses of Parliament in Westminster.
Armed officers arrested the man on site, police said, as quoted by Agence France-Presse.
He is not previously known to the security services, a police statement said, and that he was refusing to cooperate, Reuters reported.
According to UK security minister Ben Wallace, "he's a British citizen".
"He came from another country originally," Wallace told BBC TV.
"It's only being treated at the moment as a terrorist incident and we haven't yet fully confirmed that," he said.
Prime Minister Theresa May said the suspected attack was "shocking" and an "appalling incident" as she condemned the "twisted aim of the extremists".
Footage shows the silver Ford Fiesta veering across an intersection, hitting a number of cyclists and pedestrians, before speeding into a barrier outside the Houses of Parliament in London at 7:37 am (0637 GMT).
Another recording shows injured cyclists and pedestrians lying in the street in the immediate aftermath of the incident.
Later images showed police holding the man, dressed in jeans and a black puffer jacket, in handcuffs.
Roads and underground train stations around parliament were sealed off.
"Given that this appears to be a deliberate act, the method and this being an iconic site, we are treating it as a terrorist incident," said Britain's counterterror police chief Neil Basu.
Police said there was nobody else in the vehicle, which remains at the scene and was being searched. No weapons have been recovered.
A man and a woman were taken to hospital. The man was later discharged while the woman was being treated for serious but non-life-threatening injuries.
A third person was treated at the scene for minor injuries.
Prime Minister Theresa May urged the public to "remain vigilant but also to come together and carry on as normal".
"The twisted aim of the extremists is to use violence and terror to divide us. They will never succeed," she said.
May's spokesman said there were 676 live investigations being carried out by the security services and counterterror police at the end of June, up from more than 500 in March.
Some 13 Islamist and four far-right extremist plots have been foiled in the past 18 months, he added.
US President Donald Trump urged tough action.
"Another terrorist attack in London... These animals are crazy and must be dealt with through toughness and strength!" he Tweeted.
Witness Ewalina Ochab told Britain's domestic Press Association (PA) news agency that the incident "looked intentional".
"I was walking on the other side. I heard some noise and someone screamed," she said.
"I turned around and I saw a silver car driving very fast close to the railings, maybe even on the pavement.
"I think it looked intentional — the car drove at speed and towards the barriers."
Loud bang
Witness Jason Williams, 45, also said that the incident looked deliberate.
"I saw a car going at high speed towards parliament. It hit a bollard," he told PA.
"It didn't look like an accident. How do you do that by accident? It was a loud bang."
London Mayor Sadiq Khan said "all Londoners, like me, utterly condemn all acts of terrorism on our city."
"We will never be cowed, intimidated or divided by any terrorist attack," he said.
Westminster was the scene of a terror attack last year when Khalid Masood, a 52-year-old British convert to Islam, drove a car at pedestrians on Westminster Bridge over the River Thames, before fatally stabbing a policeman on guard outside parliament.
The attack left five people dead and around 50 injured, and only ended when police shot Masood dead.
Britain endured a tumultuous period following the March 22 rampage, with four further terror attacks within months.
Twenty-two people — including children — were killed in a bomb attack at Manchester Arena on May 22 and eight people were killed weeks later when a van ploughed into people on London Bridge.
Far-right extremist Darren Osborne killed one man after ramming his van into Muslim worshippers in north London on June 19, while 51 people were injured when Ahmed Hassan, 18, planted an explosive device, that partially exploded on an underground train.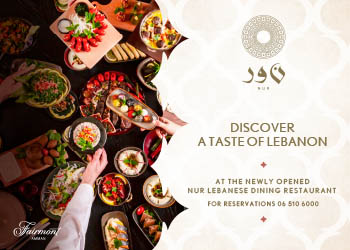 Newsletter
Get top stories and blog posts emailed to you each day.