You are here
'Must tighten belts'
Aug 26,2018 - Last updated at Aug 26,2018
There is an apocryphal story about an exchange between the late Egyptian president Anwar Sadat and his contemporary US president Jimmy Carter. Finding himself in dire economic straits, Sadat telegrammed: "Situation desperate. Send aid." Unfortunately, Carter was not able to help, so telegrammed back: "Cannot make allocation. Must tighten belts." To which Sadat responded: "OK. Send belts."
I was reminded of this story at the end of Eid Al Adha holiday, when I read the interview with the president of the General Association for Restaurant and Sweets Shop Owners, who said to news blog Jo 24 that: "The drop in sales before and during Eid Al Adha reached 75 per cent, an unprecedented figure in the sector's history." Moreover, the number of closures exceeded 50 per cent in the restaurant sector, including some large restaurants with famous brand names, and the rest are threatened with closure if the present situation continues.
Traditionally in Jordan, as in all countries in the world, these major holidays are an important boost for the economy and an indicator of its performance, because people normally splash out on new clothes, seasonal foods and sweets and gifts for their children. Shopkeepers wait eagerly for the festive season from year to year to generate the liquidity they need badly to meet their obligations. Without it, they may not be able to stay in business. 
The situation is identical in the clothes sector, according to the president of the Textiles and Ready-Made Clothes General Syndicate, who said in an interview also with Jo 24 that retailers are stunned by the depression of the market, which threatens their ability to stay in business.
As I write, I already anticipate the absurd retort that less money was spent in Jordan because Jordanians travelled abroad for the holidays. Unfortunately, the figures for outbound travellers are confusing because Jordan serves as a first stop for expatriates and Gulf nationals during summer, who then continue their summer vacations abroad. However, it is noteworthy that Jordanian holidaymakers have become thriftier, according to the Jordan Society of Tourism and Travel Agents vice president, who said that there was a change in the quality of hotels chosen by Jordanian holidaymakers, in favour of more economic hotels.
The point here is that Jordanians have switched gear to thrift mode, which is justifiable because there are no prospects of the economic situation improving in the foreseeable future. Habits are changing. Many Jordanians are selling their cars, which may push shopping habits back to the pre-motorcar-and-supermarket days. 
But as Jordanians tighten their belts, they keep a wary eye on the government. Someone who has just sold his car will not be pleased at the year's end to see the Cabinet and parliamentarians replace their 2018 deluxe cars with 2019 models. 
The government needs to realise that the Jordanian public cannot and would not continue chiseling pennies from their families' already meager budgets to maintain the government in the lifestyle of our oil-rich neighbours. Decision makers also need to tighten their belts and visibly.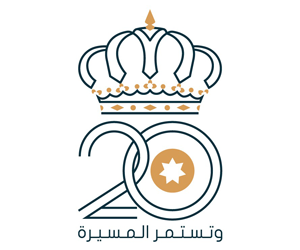 Newsletter
Get top stories and blog posts emailed to you each day.