You are here
Qatar to expand airbase hosting major US military facility
By Reuters - Aug 27,2018 - Last updated at Aug 27,2018
DOHA — Qatar will expand two air bases including Udeid, which hosts the largest US military facility in the Middle East, a senior military official said on Monday amid a year-long dispute between the tiny Gulf Arab state and its neighbours.
The development will help accommodate new aircrafts and systems introduced to the air force service including French Rafale fighter jets, American F-15 fighter jets and Eurofighter Typhoon jets, Deputy Commander of the Amiri Air Force Major General (Pilot) Ahmed Ibrahim Al Malki said in comments published by the official state news agency QNA.
The other development will take place at Doha Airbase. Malki did not provide details about the projects' expected cost or timeframe.
Saudi Arabia, the United Arab Emirates, Bahrain and Egypt cut diplomatic, trade and transport ties with Qatar in June 2017, accusing it of supporting terrorism. Doha denies that charge and says the boycott is an attempt to impinge on its sovereignty.
Doha has used the wealth it has accumulated as the world's biggest exporter of liquefied natural gas to defy some of the largest and wealthiest Arab countries. It has repeatedly called for dialogue with its neighbours, although it has strengthened its military as relations with them have deteriorated.
Last December, Qatar entered into a £5 billion ($6.38 billion) contract with British defence group BAE Systems for the purchase of 24 Typhoon combat aircraft and a $6.2 billion deal with Boeing Co. for 36 F-15 aircraft. It also agreed to buy 12 additional Dassault Aviation-made Rafale fighters with an option for 36 more.
The Gulf dispute has eluded mediation efforts by the United States, which has military bases in both Qatar and some of the countries lined up against it — including Udeid, from which US-led coalition aircraft stage sorties against Daesh in Syria and Iraq.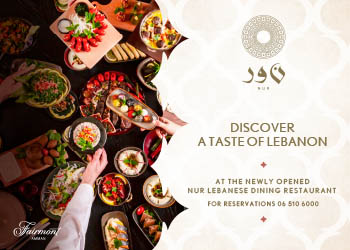 Newsletter
Get top stories and blog posts emailed to you each day.