You are here
Arab Film Festival a window into region's 'real life'
By Muath Freij - Sep 06,2018 - Last updated at Sep 06,2018
AMMAN — While organising the annual Arab Film Festival in Amman, the Royal Film Commission-Jordan (RFC) sought to prove that cinema is not a matter of luxury, but rather helps sending a message and constitutes a soft force to combat extremism, RFC Project Manager Shadi Nimri said.
During the opening of the festival at the RFC premises on Tuesday, Nimri noted that the Arab world is "abundant" with stories due to the ongoing events unfolding in the region.
"This is the eighth edition of the festival, which highlights how successful the festival is. We always present very carefully chosen movies that achieved great success in international festivals. And these movies also help in interacting with the real life inside the region," he told The Jordan Times ahead of the screening of the first movie.
A total of seven movies will be shown during the festival, coming from Tunisia, Syria, Palestine, Egypt, Algeria, Lebanon and Morocco.
The Jordanian leading actress and film producer of "The Guest: Aleppo – Istanbul" movie, Saba Mubarak, is also expected to attend the screening of her movie on Tuesday and discuss with the audience.
"The most important thing is that we are trying to build a bridge between the audience and these incidents in the Arab World," Nimri explained, noting that even though all the movies are award-winning productions, it is not a festival reflecting competition or awards.
"It is a matter of screening the best productions in the Arab World. We also bring in directors to make the audience interact with the screenings," the RFC official stated.
For her part, Minister of Culture Basmah Nsour described Amman as "a meeting place" for cinematic experiences in the world.
"The most important thing is that we will deal with deep experiences from young people. It is important for the Jordanian audience to have a look at these works, especially for aspiring filmmakers," she told The Jordan Times in an interview.
Meanwhile, Fares Jabari, a member of audience, said that Arab filmmakers might have stories that are even more interesting than Hollywood can offer.
"I study how to write scripts in cinema so it will be important for me to learn from these screenings," he commented.
Ibrahim Bytar, another audience member, said these screenings stand as "a window into the Arab world's different cultures, problems and their solutions".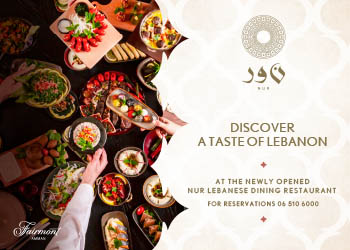 Newsletter
Get top stories and blog posts emailed to you each day.