You are here
Prospects for peace
Mar 12,2018 - Last updated at Mar 12,2018
It is finally happening, US President Donald Trump and North Korean leader Kim Jong-un will be meeting face-to-face in May after months of exchange of threats, including the deployment of nuclear weapons against each other's territories, and months of bellicose posturing that brought the world to the brink of a nuclear war.
A chain of events had been taking place recently, especially since the visit of a high-level North Korean delegation to the Pyeongchang Olympic Winter games, in which Kim Yo-jong, the sister of the North Korean leader, was a key member.
That was the first sign of thawing of relations between Pyongyang and Seoul that set in motion further warming up of relations between the two Korean states. First came Kim Jung-un's declaration that he will never use nuclear weapons against South Korea, in a gesture that aimed to suggest that blood is, after all, thicker than political differences.
Then, a high-level delegation from Seoul paid a dramatic and symbolic visit to Pyongyang to meet the North Korean leader. South Korean President Moon Jae-in played a pivotal role in all these fast moving developments and can be credited for orchestrating them.
Then the bombshell was dropped when the visiting South Korean delegation to Pyongyang brought with them a dramatic reconciliatory message from Kim Jong-un that he would very much like to hold a summit with President Trump and a pledge to freeze all of his nuclear and long-range missile tests and negotiate denuclearising his country and, presumably, the entire Korean Peninsula in due course.
President Trump immediately welcomed, in his own unorthodox way, the peaceful gestures from North Korea and accepted to hold a summit with the North Korean leader in May at a venue that has yet to be decided.
Who or what gets the credit for these fast moving steps is open for conjecture. It could be the combination of several factors. The Winter Olympics provided the venue for contacts between the south and north Korean countries. The inclusion of Kim Yo-jong in the delegation to the winter Olympics was a vital catalyst. The follow up visit of the high-level delegation from Seoul to Pyongyang for talks with the North Korean leader was certainly another vital link in the chain of events that finally culminated in the broad agreement to hold a summit between President Trump and Kim Jong-un.
Both sides can claim credit for the rapid thawing of relations and Trump may suggest that his hard line policy on Pyongyang, including the imposition of severe economic sanctions and his threat to wage a preemptive nuclear attack on North Korea, have vindicated his policies and bore fruit.
Kim Jung-un can, on the other hand, claim the opposite; that his success in the missile and nuclear spheres that brought US territories within their reach can be credited for the breakthrough.
Whatever are the reasons and whoever were the principle actors in the chain of recent events, the main thing is to have President Trump meet face-to-face with Kim Jong-un and come up with a solution that may include the denuclearisation of the Korean Peninsula and save the world a nuclear war.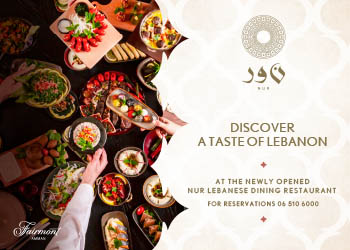 Newsletter
Get top stories and blog posts emailed to you each day.