You are here
Reaffirming a truth
Dec 24,2016 - Last updated at Dec 24,2016
UN Resolution 2334, reaffirming the illegality of Jewish settlements on occupied Palestinian territories, was passed with 14 votes in favour, none against and one abstention (the US) — a decisive move, finally, by this international organisation that has been, for quite a while, toothless.
The "drama" preceding the passage of the resolution — no doubt more will follow — involved pressure on Egypt, which was supposed to submit the draft to the UN, from, understandably, Israel's prime minister and, less comprehensibly, from the upcoming leader of the biggest power on earth, with, the result, Egypt losing heart and withdrawing the draft.
It took gutsier, and fairer, nations — New Zealand, Malaysia, Senegal and Venezuela, working with the Palestine Liberation Organisation — to submit the resolution for vote on Friday.
The theatrics — Donald Trump's trademark tweet, threatening the UN, telling it that things will be different "after January 20", and Benjamin Netanyahu's trite complaint that the world is "ganging up against Israel" — are difficult to understand. 
After all, the resolution is benign in both words and intent. It does not add really anything to the many already adopted UN resolutions on the illegality of settlements. 
It simply demands a halt to Israel's settlement activity in the Palestinian areas and "declares" that all existing settlements "have no legal validity" and are, therefore, a flagrant violation of international law. 
It also reaffirms that the colonies impede the realisation of the two-state solution to the Israeli-Palestinian conflict — all words already said and agreed with by most of the international community, with the exception, of course, of Israel and its sponsor, the US.
Their frantic intervention to prevent the UN Security Council from pronouncing itself on something it had already acted on is indeed unprecedented.  
Even stranger and more unorthodox is Trump's intervention, calling on President Barack Obama to veto the proposed resolution.
All these immature interventions while Washington was merely contemplating abstaining from voting. The adopted resolution might end up like most of the others concerning Israel: words on paper.
Netanyahu already declared that Israel will not be bound by any of the terms of the resolution, a privileged station it accords itself, above all other nations and beyond the pale when it comes to complying with international law and exhibiting civilised behaviour, under the protective wing of the US, but the passing of the resolution is a setback for Israel and shows that the world is coming to the realisation that Israel's arrogance and that the oppression of the Palestinians must be put to an end.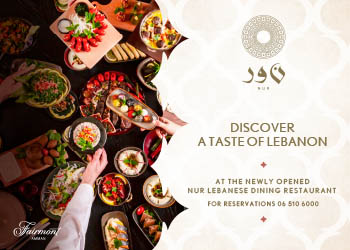 Newsletter
Get top stories and blog posts emailed to you each day.