You are here
Actions speak louder than words
Dec 08,2018 - Last updated at Dec 08,2018
Prime Minister Omar Razzaz  on Thursday laid the cornerstone of a major textile factory in Tafileh at a cost of JD1.25 million that would create job opportunities for no less than 500 people living in the same area. The new factory would belong to the parent company, the Jerash Garments and Fashions Manufacturing Company (JGFMC), and is the third of its kind in the country.
The new factory was carefully chosen by a Chinese investor in recognition of the favourable conditions in the country, including its safety, stability and security. By so doing, the prime minister has in effect delivered on his long-standing promise to take concrete actions on the ground to translate his long-term plans for lifting the economy in the country from its current low level.
Prime Minister Razzaz has also made good on his equally important pledge to diversify the locations of industrial production in the country, with the aim of reaching out to as many regions and localities as possible. This is something that His Majesty King Abdullah prioritises whenever he talks about combating poverty and unemployment. Razzaz is proving, this time, that he does not only talk about improving the national economy, but intends to keep his word on uplifting the sagging economic conditions and, above all, that he is a man of action, not rhetoric.
What is also significant is the success of the country in attracting foreign investments at a time when the global economy is in deep turmoil, and potential investors are reluctant to put their money in insecure opportunities. Jordan has invested heavily in making itself an attractive environment for macro investments and this is now paying off with remarkable results.
That said, it must be also mentioned that this promising start is only the beginning of a much larger programme of action. Other regions of the country also await investments, in one form or another, in order to make the projected overall economic recovery of the country more even-handed and widespread. In choosing the kind of projects that the government is entertaining, it must take into consideration the availability of the necessary manpower, availability of energy, especially renewable, and the conditions of the transportation network servicing the area in question.
Serving all regions of the country fairly and equally is one thing, and choosing the most appropriate region for a particular kind of investment is another. The government must be aware of this basic rule and can be expected to act accordingly.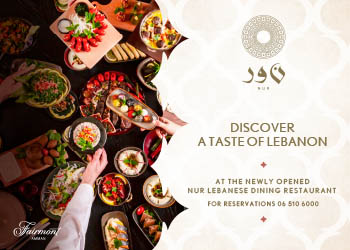 Newsletter
Get top stories and blog posts emailed to you each day.