You are here
Animal cruelty; a heinous crime
Aug 13,2018 - Last updated at Aug 13,2018
An operator of a tourist horse and carriage in Petra was caught on camera cruelly beating up his horse before the eyes of tourists, foreign and national alike. The incident was disgusting and an affront to the culture and values of the country.
Sure enough, the culprit was apprehended, handcuffed and brought before the Petra District Governor Sultan Madi, who in turn ordered the incarceration of the man in question and to be released only upon signing a judicial guarantee not to repeat his offence or face penalty amounting to JD10,000.
With all due respect this punishment is not enough. The "criminal" should have been arrested, tried and jailed for an extended period of time. Petra or no Petra, cruelty against animals is not only prohibited by the culture and values of the country but is heavily censored and punishable under Article 472 of the Penal Code.
The culprit was fortunately immediately expelled from the Rawahleh Society, the syndicate that organises and controls the horse and wagen business in Petra. The president of the society condemned the heinous crime against animals and called for the severe punishment of people who disregard norms on animal rights. The Deputy Commissioner of the Petra Development and Tourism Authority Sleiman Farajat joined the chorus of officials condemning the act and called for more surveillance of animal cruelty in the country.
At a time when people are preoccupied with human rights, few of us are paying attention to animal rights. Animals cannot speak for themselves or defend themselves and are obviously voiceless when it comes to their protection from human abuses.
The video screening of the one man mistreating a horse in Petra is not enough. The punishment for violating animal rights needs to be stiffened. Raising awareness about animal rights must increase, starting with elementary school levels. The country can no longer turn a blind eye to animal cruelty, especially when it is alien to religion.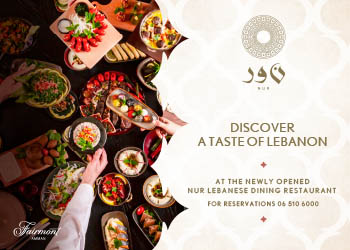 Newsletter
Get top stories and blog posts emailed to you each day.