You are here
Combating climate change
Dec 03,2018 - Last updated at Dec 03,2018
The UN Economic and Social Commission for West Asia (ESCWA) has just issued  another warning to the countries in the Middle East that climate change is indeed on its way to the region, and with a  vengeance. 
The report indicated that its impact on water resources and economic development in the countries of the region could be staggering unless something is done soon  to  prevent  it from occurring,  or worse still, from growing to worse proportions. ESCWA fears that the region can expect unusual weather patterns, including the frequent occurrence of flashfloods, drastic weather changes, especially extremely cold weather conditions followed intermittently by extreme hot and dry spells. The ESCWA warning could spell a  doom and gloom scenario for the Arab countries in the region unless something meaningful and effective is done swiftly to combat the effects of such freak weather conditions. 
Therefore, ESCWA is proposing the adoption of an integrated "climate change adaption" programme accompanied by a parallel "disaster risk reduction" plan of action. For this purpose, the UN regional agency, which is keeping a close watch over the socioeconomic development in the region, is proposing three main and integrated agendas: The adoption of the 2030 Agenda for Sustainable Development, the Sendai Framework for Disaster Risk Reduction for 2015-2030 and the faithful implementation of the principles the Paris agreement on climate change. 
Jordan, however, finds itself at a crossroad: On the one hand, it needs to strengthen its ailing economy, fight unemployment, combat inflation but is concurrently obliged to impose taxes to replenish its coffers. On the other hand, and under current prevailing dire conditions, the country is ill-disposed to give climate change goals the priority that they deserve. 
For Jordan, first things understandably come first, as indeed is the case for most developing countries in the world. Besides, the problems that ESCWA is concerned about most are basically regional if not global in nature. Jordan can do very little to preempt the onset of climate change and its impact on the area on its own and without the aid and support of the international community. Climate change is basically a global crisis. No part of the world can alone combat it.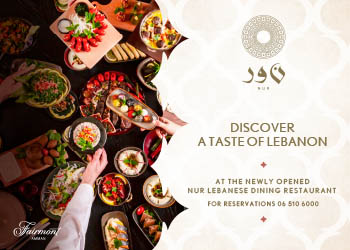 Newsletter
Get top stories and blog posts emailed to you each day.