You are here
A fine example
Dec 13,2018 - Last updated at Dec 13,2018
Minister of Energy and Mineral Resources Hala Zawati confirmed on Monday, at the opening session of the fourth Jordanian International Energy Summit, that renewable energy will account for more than 20 per cent of the country's energy needs by 2020.
This is most welcome news as Jordan has thus become one of the leading developing countries in meeting the guidelines of the 2015 Paris Agreement on climate change.
The spectacular shift from fossil fuel-based energy to clean energy in the country can be best demonstrated by the rapid rise of dependence on solar and wind energy from 2 per cent to 10 per cent by 2014. This significant and growing reliance on solar and wind energy is projected to increase to 16 per cent of the country's energy requirements by the end of 2019.
This demonstration of a strong and determined will to yield to international recommendations on climate change puts Jordan in the vanguard of nations moving robustly in the direction of using non-fossil-based energy.
This shift to sustainable and renewable sources of energy is also a clear signal that Jordan accepts and applies the UN recommendations on global warming, and is determined to do all that it can to comply with the 17 UN Sustainable Development Goals for the period from 2015-2030. These goals, endorsed by the international community at large, aim at ending poverty, combating hunger, achieving food security, promoting healthy nutrition, achieving sustainable agriculture and economic growth and, finally, combating unemployment without aggravating global warming.
Jordan is endorsing and applying these international standards at a time when its economy is near the stagnation point due to external factors and regional instability and insecurity. This is not to mention the 1.3 million Syrian refugees which Jordan hosts on behalf of the world, at a considerable cost to its well-being and economic security.
This makes Jordan a model country in the region and beyond that is setting a fine example on how far countries can go to meet their obligations towards man and nature.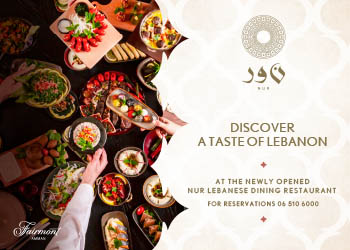 Newsletter
Get top stories and blog posts emailed to you each day.