You are here
Issues of 'common sense'
Dec 04,2018 - Last updated at Dec 04,2018
His Majesty King Abdullah received on Sunday the final report of the independent committee set up to probe, in depth, the circumstances that led to the disastrous death of 21 people, most of whom were schoolchildren while on a field trip to the Dead Sea area, when flashfloods struck suddenly in late October and caught the victims by surprise.
The committee, headed by Mohammad Raqqad and composed of eminent dignitaries and pundits, painstakingly collected information and verified the chain of events that led to the tragic loss of life. The King instructed Prime Minister Omar Razzaz to follow up on the findings and recommendations of the committee, with a view to prevent its recurrence in the future. 
After the incident, a series of recriminations followed and were mainly directed at the private school, whose students were the main victims, and to various ministries and governmental agencies suspected of committing negligence by not preempting the loss of so many lives.
The recommendations of the committee were many and aimed at rectifying omissions allegedly committed by various ministries, and agencies, as well as the school. Most of these recommendations fell into the category of "common sense" and called for better coordination between various ministries and government agencies, on the top of which was the call for more precise weather forecasts and making them readily available to all parties concerned, especially schools and tourist centres.
The list of the numerous recommendations included one that proposed the introduction of rapid improvements to the medical facilities in the Jordan Valley, especially in Southern Shouneh town in the Jordan Valley. In this context, there was an absence of a recommendation to provide helicopter service between the Dead Sea area and main hospitals in the country, especially in Amman, where there are a number of highly sophisticated and modern hospitals, manned by highly trained medical specialists in all fields of medicine.
The Dead Sea area is now a major hub for tourists from within the country, as well as from the far corners of the Earth. There was talk of building a small but functional airport in the Jordan Valley to service the needs of the region, however, for one reason or another that idea did not come to fruition. Now is the time to give birth to this wise plan.
The report did not make an effort to ascertain where guilt was committed in the chain of events and circumstances that led to the tragedy and left the determination of that issue to the courts. A wise and prudent decision, no doubt. Having established the long list of issues of fact, the legal implications were left, and rightly so, to the judiciary.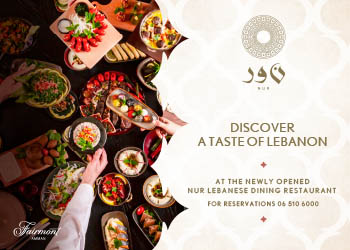 Newsletter
Get top stories and blog posts emailed to you each day.