You are here
Let's also end gender discrimination in nationality law
Mar 24,2019 - Last updated at Mar 24,2019
His Majesty King Abdullah seized upon the occasion of Mother's Day to announce his personal and national commitment to come to the rescue of "gharimat", who the King said exemplify "endless giving".
In a telephone call to Jordan Television on Friday, the King reminded the country that he will be in the forefront of those who are offering aid and support to gharimat, indebted Jordanian women unable to pay back loans they had taken to support their families.
Mothers, said the King, "deserve all our love and respect". "When we talk about mothers," said the King, "we talk about the patience and endless giving that Jordanian mothers exemplify". How true! No wonder the national campaign to recognise the pivotal role of mothers and come to the rescue of gharimat among them in times of need is gaining momentum by the hour across the country, with institutions, banks, religious communities and individuals joining the bandwagon of supporters by presenting sizeable amounts of donations to them.
The King has set a fine example, and the country is responding in kind.
Speaking of mothers, what could be more important to them than to be able to pass their citizenship to their offspring? What could be dearer to mothers than to be able to live together with their children and keep a close watch over them without any hindrances, be they legal or otherwise? Let Mother's Day be the one single occasion to awaken the country to the urgent need of ending the continuing discrimination against Jordanian mothers who happen tobe married to non-Jordanians, as, indeed, is the case for Jordanian fathers.
As long as the country is focusing on the rights of mothers in the fullest sense, they must be accorded equal rights as fathers, by giving them the right to pass on their blessed Jordanian nationality to their children without any delay.
The King ushered in Mother's Day with the expression of love, respect and support. Let us make it complete by allowing them the inalienable right to pass on their nationality to their children so that they may also become respected and loved citizens of the country.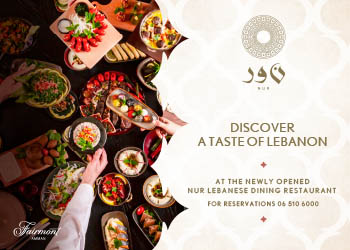 Newsletter
Get top stories and blog posts emailed to you each day.