You are here
The picture to portray
Sep 23,2018 - Last updated at Sep 23,2018
The Central Bank of Jordan appears to be painting a mixed picture about the country's foreign currency reserves situation.
On one hand, the central bank recently said that the country's foreign currency reserves have gone down appreciably lately due to a slowdown in revenues from the tourism sector, weaker than expected remittances from expatriates and downbeat figures on foreign investments in the country.
The central bank cited as an example the drop in foreign currency reserves from JD1.1 billion for the month of June this year to JD1.08 billion in July of the same year. Yet, the same source painted a very rosy and positive picture of the tourism industry for this year by saying that the national revenues from this sector went up dramatically during the first eight months of 2018 from $3.4 billion last year to $3.6 billion this year.
The number of tourists this year has jumped by 10.5 per cent and their number has risen to 3.4 million. These are, indeed, very encouraging figures that the country can be proud of. This amounts to a 15.4 per cent increase in revenues for the first eight months of 2018.
There seems to be some contradictions between the two sets of information, one of them suggesting a slowdown of revenues from tourism and one that saying the opposite.
If, in fact, foreign currency reserves are down even for a few months, does this mean that the country needs to worry about its financial health? The upbeat picture about the health of the economy is the one that needs highlighting and not the alternative.
True, the country has a lot of catching up to do to uplift its economy, combat unemployment and slow down inflation, but the new government of Prime Minister Omar Razzaz appears to be on the right track and has done all that is possible to strengthen the national economy.
The new government has been in power for only few months and must be given enough time to put the economy on a more solid grounds beginning with the adoption of a fair and equitable income tax legislation. The future looks brighter than ever and that is the picture we need to portray.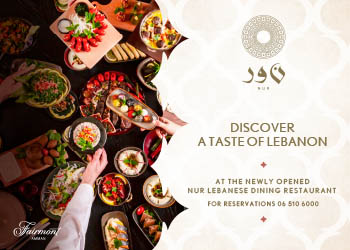 Newsletter
Get top stories and blog posts emailed to you each day.