You are here
Quid pro quo
Dec 10,2018 - Last updated at Dec 10,2018
Minister of Finance Ezzeddine Kanakrieh has said recently that the country, meaning the government, cannot continue with the habit of borrowing from whatever source in order to make ends meet. The minister is, of course, absolutely right, as all sane accounting systems in the world, whether governmental or private, operate on the basis that there should be an equitable balance between revenues and expenditures.
However, while saying that the government has done all it could to reduce expenditures, Kanakrieh failed to demonstrate how and where this has been the case in preparation for the adoption of the 2019 budget. 
Jordan still has more Cabinet ministers than most of developing countries, much less the developed. He also did not give concrete examples of the bureaucracies that have been eliminated or merged with others. Neither has the minister explained how the energy or the transportation bills for the government have been cut down meaningfully. One can go on and on asking for examples where the government could have cut down on expenditures, but the list is long.
It is axiomatic in the principles of prudent accounting that the two complementary ways to make ends meet for any government or organisation are either to increase revenues by taxation for governments or increase sales and profits for free enterprises on the one hand, or reduce expenditures on the other. Kanakrieh made the case for increasing revenues for the government by whatever means, but failed to address the other side of the equation, calling for the reduction of expenditures in order to strike a balance between the two dimensions of proper accounting. 
What is really at stake is the new taxation legislation, and the government is busy searching for ways and arguments to vindicate it. The case for payment of just taxes is sound and legitimate. No citizen would dispute this basic tenet of government. Yet, taxpayers still wait for evidence that the government has done all that it could to meet its end of the bargain, by trimming state expenditures. Until this is done to the satisfaction of the majority of the people, the government's case for having the two ends meet remains suspect.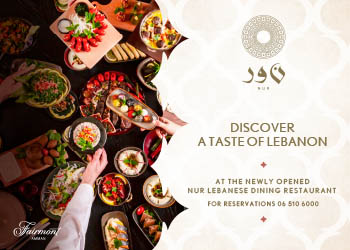 Newsletter
Get top stories and blog posts emailed to you each day.