You are here
Real message of WWI's centenary
Nov 13,2018 - Last updated at Nov 13,2018
More than 60 world leaders, including US President Donald Trump, Russian President Vladimir Putin and German Chancellor Angela Merkel, gathered in Paris on Sunday to commemorate the 100th anniversary of the end of War World I. French President Emmanuel Macron was the host and delivered the main speech at the occasion by reminding the world about the lessons of the war and what nations need to do to avoid similar tragedies.
Lest one forget, about 17 million people died during the four-year war that started in 1914, essentially between France, Russia and Britain on one hand and Germany and Austria-Hungary on the other. The end of the war was officially declared in the June 28, 1919, Treaty of Versailles.
While the entire world may wish to commemorate the end of one of the bloodiest wars that the world had ever experienced and draw the necessary lessons from it, it is also pertinent to recall that the Treaty of Versailles contained language that may have set the stage for War World II. One of the key paragraphs of the treaty forced Germany to "accept the responsibility for causing the loss and damage of the war".
While this conclusion could be true and vindicated, post-war Germany found this language humiliating and this, together with other territorial concessions forced upon Germany, may have set the stage for the rise of Nazism in Germany and the ascendancy of Adolf Hitler to power, who in turn triggered War World II on the pretext that he wanted to avenge the humiliation imposed on his country.
The moral of the Sunday celebrations commemorating the 100th anniversary of the end of War World I could be simple: Victors in war must remain humble and compassionate towards their enemies. Humiliating one's enemy must never be the standard policy of victorious states.
It is no simple tragedy when 17 million people die. Our region of the world experienced many armed conflicts and the winning parties must be cautious and prudent with the language they use when they conclude treaties ending the fighting. Otherwise, ceasefires, armistices, truces and declarations of an end of wars could be only of transient and temporary value and duration. This is real message of the 100th anniversary of the end of War World I.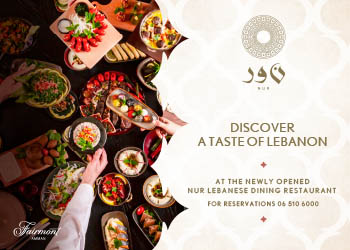 Newsletter
Get top stories and blog posts emailed to you each day.