You are here
Role of US Senate is to bring order to Trump
Feb 11,2019 - Last updated at Feb 11,2019
US President Donald Trump simply does not see the threat of Daesh in Syria and Iraq the way his military and intelligence advisers see it. Trump clings to the conviction that Daesh has essentially been defeated and that he can go ahead with his plan to withdraw the remaining 2,000 troops from the north of Syria.
Why Trump thinks so is a big puzzle to friend and foe of the US alike. Former US secretary of defence Jim Mattis's induced resignation was over differences with President Trump on whether the US should go ahead with Trump's order to end the US military presence in Syria. Mattis saw big dangers that lie ahead if the some 2,000 troops are withdrawn. Trump does not see it that way.
Since then, the squabble between Trump and his advisers has continued. The latest episode was the revelation by none other than US General Joseph Votel, head of the central command, to the Senate that he was not consulted by the president on whether the US military should be withdrawn from Syria on the pretext that Daesh has been completely defeated.
General Votel told the Republican-controlled Senate that the terrorist organisation has still enough life in it to pose serious threats, regionally and internationally. Votel confirmed to the Senate's Armed Services Committee that Daesh still has leaders, fighters, resources and facilitators on the ground to enable it to wage a resurgency despite the loss of territory in Syria and Iraq.
Against this chronic locking of horns between Trump and his advisers, the issue that remains is whether Daesh has for all intents and purposes been defeated and, therefore, the US does not need to maintain a military presence in Syria.
The answer depends on who one believes; President Trump, who does not have his own intelligence network, or his advisers, who do. The fact of the matter is that Trump keeps changing his tune on Syria and does not really know where he stands.
Trump's recently declared, to the dismay and anger of Baghdad, that he intends to keep a US military presence in Iraq in order to keep an eye, not on Daesh, but rather on Iran. President Trump is, therefore, leaving a trail of confusion and indecisiveness that are causing deep disappointment to his intelligence and military advisers.
Where this "mess" is heading is now in the hands of the US Senate, whose Republican leaders still enjoy clout over the unruly Trump and may succeed in reigning him from further arbitrary decisions.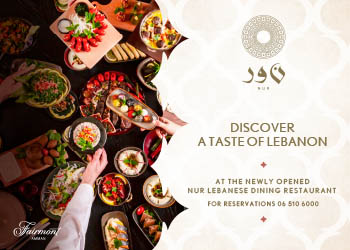 Newsletter
Get top stories and blog posts emailed to you each day.