You are here
For the sake of Iraq
Jul 02,2014 - Last updated at Jul 02,2014
The failure of the newly elected Iraqi parliament to agree on naming a new prime minister to replace incumbent Nouri Al Maliki, or the new president and speaker of parliament only reflects the deep divisions that split the country.
All eyes are now focused on the selection of a new prime minister who can command the support of the Sunnis and Kurds, besides the Shiites, but with even the Shiites divided on Maliki staying on for a fourth term in office, the naming of a new premier appears to be a difficult endeavour.
The Kurds in the north have opted to conduct a referendum on the future of their territory in a few months, hinting that they aim to declare independence, which spurred calls, among all factions, for a federation or confederation to stop any further steps to divide the country among the three major religious and ethnic groups.
The advent of the so-called Islamic State, which is occupying vast territories in the east and north of the country, further complicates the situation in Iraq, posing new dangers to it.
There is need for some ingenious and bold way to preserve Iraqi unity, one that all Iraqis accept and can live by in peace and harmony.
New faces at the helm in Iraq — as president, prime minister and speaker of parliament — might come up with fresh perspectives and new ways of doing things in Iraq.
If Iraqis do not put an end to their differences and do not stop their religious or ethnic division, their country might crumble and get divided, and peace may elude them for a very long time.
Parliament will reconvene within a week.
Hopefully by that time all stakeholders will come to realise the dangers to Iraq and come up with a plan to save its integrity and sovereignty.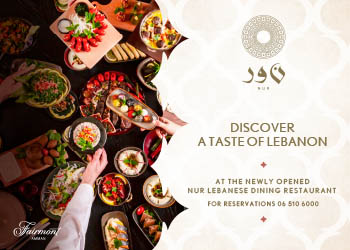 Newsletter
Get top stories and blog posts emailed to you each day.