You are here
A shot in the arm
Sep 24,2018 - Last updated at Sep 24,2018
The agriculture industry in Jordan has naturally applauded the tax breaks that the government has decided to offer it. Farmers everywhere in the country, but especially in the Jordan Valley, stand to gain from this tax policy. They all must value the tax relief that the government has decided to introduce to them in the new tax draft law in a bid to give the agricultural sector of the economy a shot in the arm. This assistance is badly needed.
Growing vegetables and fruit in the country, under already difficult conditions, was made even more taxing when the borders of the country were closed due to external war-like conditions. The long years of hardships and loses sustained by the industry may now come to an end.
But now that the agricultural sector has earned this preferential treatment, the country can expect it to be even more productive and cost-effective for the domestic market, as well as for export purposes. Now that the borders to Iraq and Syria will soon reopen and become operational, new opportunities will be open to this sector of the economy and when that happens, the fruit and vegetables industry will enjoy additional incentives to become profitable.
When the fruit and vegetables industry flourishes, more work opportunities can be expected to be generated. The unemployment rate in the country can be expected then to drop and revenues from external markets would replenish the foreign currency reserves of the country.
In principle, the tax relief may not be permanent and could be operational until the industry can stand on its own feet. At that point in time, taxes can be reintroduced gradually to the agricultural sector. This means that all the tax relief now being enjoyed by this sector of the economy must remain under review without any prejudice to the rights of farmers engaged in this line of business.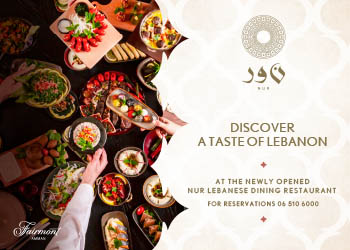 Newsletter
Get top stories and blog posts emailed to you each day.