You are here
Time long past on promises
Nov 21,2018 - Last updated at Nov 21,2018
The International Monetary Fund (IMF) is painting a grim picture of the Jordanian economy, having predicted that economic growth in the country would drop from 2.5 per cent in 2017 to 2.3 per cent in 2018. This disappointing projection was made in its 2018 Regional Economic Outlook: Middle East and Central Asia, and attributed to both external and internal factors and developments. The same disappointing forecast was made for 2019.
On the other hand, the IMF is expecting the consumer price index to drop from 4.5 per cent for 2018 to 2.5 per cent for next year. This comes as good news in the midst of otherwise bad news for Jordan.
The uncertainties facing Jordan are attributed to the continued volatile situation in the region and to local issues, including the confusion and uncertainties over the taxation legislation, which have left potential investors unsure of whether to go ahead and invest in businesses or to postpone any such decisions until later times. This uncertainty is taking a heavy toll on the Jordanian economy, over and above the uncertainties on the regional level as well.
In a nutshell, some of the reasons for the decline in business confidence and activity is of our own making. This is where the government can do a lot more to improve business activity by removing any lingering uncertainties not only on the tax policy, but also on other related issues.
Prime Minister Omar Razzaz has repeatedly said that economic growth remains his top priority. He has yet to demonstrate how that sentiment is going to be translated into real steps on the road to economic recovery. Time has long passed on promises and expressions of visions for the future. Now is the time for action by putting in place a solid stimulus for economic growth across the board, as soon as possible.
Admittedly, there are things that are beyond the control of the government and the new government cannot do much about, especially in relation to regional insecurity and turmoil. On the other hand, there is a lot that can be done internally, including the adoption of a business-friendly taxation code.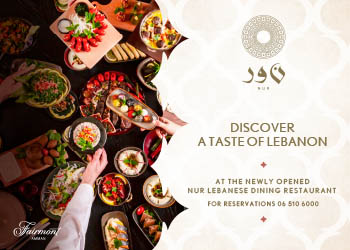 Newsletter
Get top stories and blog posts emailed to you each day.