You are here
Time overdue for political parties
Jan 12,2019 - Last updated at Jan 12,2019
His Majesty King Abdullah's recent heart to heart dialogue with the Lower House's Mubadarah bloc members stressed the importance of developing parliamentary democracy.
King Abdullah called on existing blocs in the Lower House to develop further and become the nucleus of well-defined political parties, with well-articulated platforms that are based on political, economic and social issues to serve the country in a more coherent manner.
The King suggested the formation of two to five political parties, covering the left, right and centre agendas. As a matter of fact, the King has been calling for the formation of well-defined political parties for many years now, only to end up with the establishment of loosely assembled parliamentary blocs, with fuzzy agendas, incapable of serving the country properly.
The establishment of a number of sophisticated political parties, from within and outside the ranks of MPs, is going to be a slow process, but given the determination of the King to have the country served by political parties, there is already a will to do so on the part of the leadership. It is now up to the MPs and the political forces outside Parliament to accelerate this process by formally adopting their respective agendas and running for election or reelection on their basis.
The Kingdom has enjoyed well-articulated political parties in the past, especially in the 1950s and the 1960s, but the continuation of this process was interrupted by events and circumstances that occurred within and outside the country. With peace and security well established in the country, there is no reason whatsoever to delay the creation of political parties in the full sense of the word.
Embryonic political blocs can gain a lot from past experiences and the experiences of other democracies in the world. All that is missing is the will and determination among the existing parliamentary blocs to transform themselves into political parties, with a fixed charter and a road map to serve their people and country.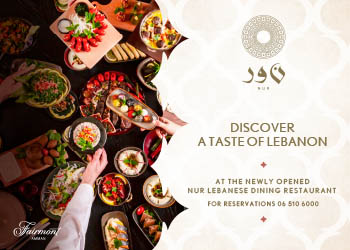 Newsletter
Get top stories and blog posts emailed to you each day.