You are here
Will Amman ever get greener?
Dec 11,2018 - Last updated at Dec 11,2018
News about the "Green Amman 2020" project to plant 3,000 trees at the University of Jordan (UJ) campus, made public on Sunday, must have disappointed many.
Given the fact that this modest project is being launched with several other actors, including the Greater Amman Municipality (GAM), the Ministry of Agriculture, the Royal Society for the Conversation of Nature (RSCN) and UJ, much more was expected.
The ultimate aim of this project is to make Amman greener by 2020. This is less than two years away. Yet, at the modest rate this is being pursued, one wonders if Amman will ever get greener! A mere 3,000 trees, many of which will probably not survive anyway, is not exactly anything to brag about.
One would have expected hundreds of thousands of trees being planted every year in order to really make Amman look greener. Ammanites do not hear much about the "Green Amman 2020" project, and when they do, it is usually very modest, if not downright discouraging.
How much would it cost to really take this project more seriously? How long should the capital city wait until it loses its current barren look? And why confine the tree planting to university campuses? The hills around Amman and the countryside surrounding it look as dry as a bone and unwelcoming as possible.
It is time, therefore, to take this project more seriously by making it one of the key priorities of the GAM and all the associate partners in this project. Needless to say, planting trees for whatever reason is more than cost-effective. The effect of trees on climate is immeasurable.
If and when this project for Amman is expanded to the entire country, the devastating impact of climate change could become more constrained.
There are many kinds of trees that do not require much watering or care. Imagine if Jordan in its entirety becomes a greener country. This is not a dream but a plausible objective that is attainable. It only needs a sincere will.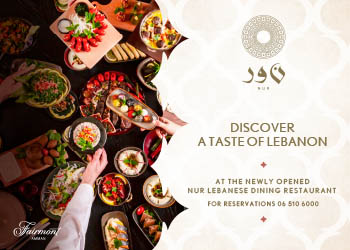 Newsletter
Get top stories and blog posts emailed to you each day.