You are here
Israel's continued attack on neighbours
Jan 15,2019 - Last updated at Jan 15,2019
Late last week, there was another Israeli airstrike on Syrian targets in the immediate vicinity of the capital, Damascus. A day later, there was another attack on Gaza, something that happens on a regular basis. The latest count reports more than 220 Israeli attacks on Syria during the last few years. On their way to attack Syria, Israeli warplanes commit additional aggression by arrogantly violating Lebanese airspace without any kind of concern for lawful behaviour or concern about consequences. I did not feel the need to search for figures on Israeli strikes against Gaza, as this has been an uninterrupted routine since the narrow strip was placed under tight siege well over 12 years ago.
Although all such attacks are supposed to be illegal aggression according to international law, neither concerned UN bodies, nor any of the major UN member states pay any attention to such violations of international law, let alone condemnation or calls for accountability the way we witness when any counter action, no matter how small, targets Israel. The same can be said about the complicit world media, which acts in the same biased manner: uproar over any harm caused to Israel, while deadly silence on Israel's attacks, however violent and illegal. Though unjustifiably and plainly unlawful, Israel's offensive actions of any kind are generally accepted by such parties as acts of self-defence.
Israel's case against Syria is that the Syrian government has invited Iranian forces or Iranian military experts or Iranian-sponsored militias, not to threaten Israel, or to liberate the Syrian territory under Israeli occupation for 52 years already, but to help the country fight the many terrorist groups which managed to take control of some large parts of the land during the seven-year-old Syria war. Israel's repeated claim is that its forces normally strike Iranian bases or Iranian arms caches in Syria. Israel bases its actions on a right it claims for itself to decide what its neighbours can or cannot do on their own land. There is no record of any Syrian provocation for such Israeli attacks, despite the fact that Israel has been occupying and colonising the Syrian Golan Heights since June 1967. In fact, critics of the Syrian government often blame Syria for keeping its western border with Israel along the occupied Golan completely peaceful, as well as for not responding to repeated Israeli missile attacks on Syrian locations, ongoing for years.
Israel's attacks on Gaza have also been a daily routine. Gaza has been under a very tight siege for over 12 years, during which the densely-populated narrow strip had been subjected to devastating Israeli attacks that destroyed most of the primitive infrastructure and reduced life there to medieval levels.
Although Hamas, which controls Gaza, has been strictly observing a ceasefire reached years ago, sporadic violations of rockets fired from Gaza on Israeli territory often harmlessly happen, and this works as a good pretext for some, though not all, Israeli airstrikes in response. Israel often attacks without any such provocations, but nothing is unusual there.
Although Israel thrives on aggression, normally, the current right-wing government of Israeli Prime Minister Benjamin Netanyahu seems to be more eager to export its crisis across the borders, to divert attention from Netanyahu's serious troubles with the law over corruption issues. This may also explain Israel's serious violations of the terms of the 25-year-old peace Treaty with Jordan, by allowing Jewish extremists to commit daily incursions into Muslim holy places in Jerusalem, such as Al Aqsa Mosque complex, which the treaty clearly placed under Jordanian Hashemite Custodianship, not to mention the Israeli practices in the West Bank and the accelerated process of colonisation all over the occupied West Bank and Jerusalem. Israel may be tempted to proceed with such violations due to the very weak Palestinian position as well as the fragmented Arab situation.
But this situation will not remain like that for ever, not even for much longer. Israel's short-sighted aggression and provocations, therefore, are actually deepening the hostility in the region, if not worldwide, thus circumventing any chances of real reconciliation in the future.
No doubt, Israeli behaviour is harming the region, but it is also harming its own long-term interests; undoing any steps taken towards peace and confidence building measures since Madrid. That Israel has not been ever serious about reaching a final settlement with the Palestinians, or with the other Arab neighbours in Syria and Lebanon, is a well-known fact. But such continued aggression is the last needed to maintain the fragile untenable status quo. If Israel continues to push for a major regional war as sounds clear, the devastation will spare no one in the entire region, including Israel itself.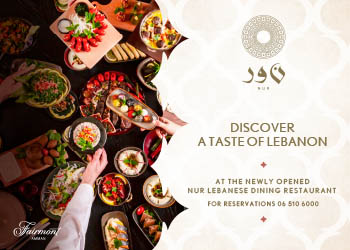 Newsletter
Get top stories and blog posts emailed to you each day.