You are here
Complex calculations
Jul 21,2014 - Last updated at Jul 21,2014
Gaza has been under heavy attack from Israeli troops since the beginning of Operation Protective Edge. Footage released by various media outlets show dozen of bodies scattered on the street of Shejaiya neighbourhood in the eastern part of Gaza. The destruction and heavy casualties on the Palestinian side are all too apparent.
If this operation continues unchecked or barring an immediate ceasefire agreement, Israeli troops will face the risk of a deep entanglement with grave consequences for everyone involved in the conflict. Twice before, Israel has sent its troops to Gaza to no avail. While Israel failed to destroy Hamas' capacity to produce missiles, its actions brought international condemnation.
Various Hebrew media outlets underscore that this time things will be different. Israeli sources insist that unlike before, Israel has framed clear attainable objectives such as targeting tunnels used by Hamas to circumvent the siege imposed on Gaza since 2007. 
Also, given the changing Arab politics, Hamas is in no position to turn to Egypt for respite. It is widely believed in this part of the world that the new Egyptian president would be upbeat to see the end of Hamas. For this reason, it may be difficult to reach a ceasefire agreement soon.
The Egyptian initiative is a day late and a dollar short. If anything, the initiative — accepted by Israel — has one basic proposal: quiet for quiet. But Hamas turned it down because the initiative fails to address the core issue. Hamas' main interest is not to fight the Israelis but to have the unjust siege — imposed on Gaza for such a long time — lifted. Hamas will most likely also reject any proposal that does not take this particular issue into account. 
Let's not forget that Hamas is desperate to improve its financial situation so that it can pay the salaries of some 42,000 employees working in Gaza. The siege has taken a great toll on Hamas' ability to fulfil its financial obligation, especially after the outbreak of the Arab Spring and Hamas' loss of support from Iran and Syria. 
Not surprisingly, Hamas politburo chief Khaled Mishaal turned down an Egyptian invitation by saying that his organisation's position on the Egyptian initiative is already known to everyone. But Mishaal added that Hamas would be ready to cooperate with any side to meet the demands of the Palestinians. It seems that Hamas does not want to go back to square one. Mishaal made it perfectly clear that ending the current round of fighting entails three points: an immediate and comprehensive ceasefire by the two sides; the cessation of military attacks of all kinds; and Israel's commitment to lifting the ground and sea blockade on the Gaza in full. This also entails opening all crossings and allowing Palestinians to operate Gaza port. Perhaps, there may be a way to bridge the gap between the two initiatives but this required regional cooperation as well.
Sadly, the regional tug of war has a felt influence on every player in the conflict. Qatar and Turkey, for instance, are prone to support Hamas and its proposals for a ceasefire. On the other hand, the Egyptian leadership seeks to further weaken Hamas. Worse, the United States is still part of the problem. This will continue for a while and, sadly, more innocent people will most likely die.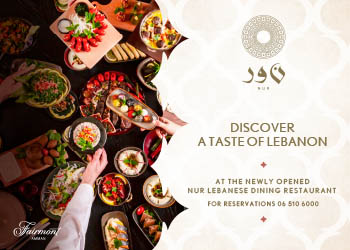 Newsletter
Get top stories and blog posts emailed to you each day.