You are here
Moderation in a tumultuous region
Mar 10,2014 - Last updated at Mar 10,2014
Far from being calm, the Gulf region is witnessing new developments that have the potential of rocking the GCC boat.
Tensions between allies in the Gulf region broke out a week ago when three key Gulf countries (Saudi Arabia, Bahrain and the United Arab Emirates) pulled their ambassadors from Qatar over the latter's support of the Muslim Brotherhood in the region, and particularly in Egypt.
The new developments may complicate Jordan's delicate situation. On the one hand, Jordan shares Saudi apprehension of the Muslim Brotherhood. Unlike Qatar, both countries supported the military coup in Egypt. In fact, Jordan never criticised the Saudi strategy of rolling back the Muslim Brotherhood's gains during the Arab Spring.
To be sure, for some years, Riyadh has been unhappy as Qatar — supported by a very effective media machine — has swaggered around. This time around, it seems that Riyadh wishes to cut Qatar to size.
Jordan, too, has experienced some kind of cold relationship with Qatar. All attempts to improve the relationship with Qatar have yet to pay off. And yet, Jordan should avoid taking a stand in the current crisis in the Gulf.
But Jordan may have a hard time deciding what should be done, especially after its key allies in the region (Riyadh and Cairo) declared the Muslim Brotherhood a "terrorist" movement.
The military in Egypt never trusted the Muslim Brotherhood. The movement was persecuted in the past and its key leaders spent years in Egyptian prisons. 
Interestingly enough, Riyadh has staged a counterrevolution in the last three years to emasculate the Muslim Brotherhood. Actually the Saudi-Qatari dispute is, and therein lies the crux of the matter, about their conflicting position vis-à-vis the Muslim Brotherhood.
Should Jordan be part of the effort to isolate Qatar or target the Muslim Brotherhood? 
Absolutely not.
While Jordan is financially dependent on Saudi Arabia, antagonising Qatar is not in the best interest of Jordan. Thousands of Jordanians work in Qatar and their remittance is of crucial importance for economy. Any unnecessary provocation of Qatar can threaten the well-being of Jordanians working in Qatar. 
The regime and the Muslim Brotherhood in Jordan are not mortal enemies. In fact, decades of alliance have characterised their relationship. Furthermore, Islamists in Jordan are part and parcel of the Jordanian society.
I know that the situation is fraught with dangers for Jordan.
Lacking the essential financial needs, Amman may find itself under Saudi pressure to take a stand.
But I believe that with wisdom and courage, Jordan can keep its head above water and continue its moderate and indeed balanced policy towards the Gulf countries.
Jordan needs not antagonise Qatar, nor does it need declare the Muslim Brotherhood a "terrorist" movement.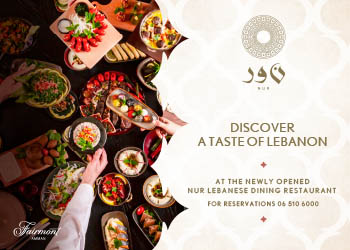 Newsletter
Get top stories and blog posts emailed to you each day.