You are here
Pence and the two-state solution
Jan 22,2018 - Last updated at Jan 22,2018
In remarks during his talks with King Abdullah, US Vice President Mike Pence said that his country "remains committed, if the parties agree, to a two-state solution". From a Jordanian perspective, this statement is far from being assuring. Obviously, it deviates from long-standing American support for a two-state solution.
Implicit in the American vice president's remarks is a commitment to Israel's interests as articulated by Netanyahu-led right-wing government. This position undercuts the argument that the US can be an "honest broker". Apparently, Mike Pence does not even care about that. He, an evangelical Christian, was the driving force behind President Trump's decision to recognise Jerusalem as Israel's capital. 
Unfortunately, the US is in no position to put the required pressure on the Israeli government to push for a "just and lasting" peace in this part of the world. This administration seeks to build a new balance of power in the region on the assumption that Israel and Saudi Arabia can lead an anti-Iran axis. The working assumption among senior officials of the American administration is that Crown Prince Mohammed Bin Salman is willing to help solve the Palestinian-Israeli conflict to pave the way for forging an anti-Iran coalition. And for the sake of such an alliance, Saudi Arabia is expected to exert a great deal of pressure to convince the Palestinians of the "deal" of the century. Saudi Arabia needs the deal to justify an open coalition with Israel thus avoiding a backlash from the Arab world. For Israel, this is great. Normal relations with the Sunni world and with the Saudis in particular can serve Israeli interests. It will be the first time to have an open relation with an important Arab state who has the financial clout to make the difference. 
And yet, there is a problem here. The "ultimate deal" is unlikely to materialise if there is no Palestinian partner who is willing to accept. Several Palestinian leaders made it perfectly clear that the US can no longer act as an honest broker. To back their words with deeds, the Palestinian leadership has refused to welcome Mike Pence in the Palestinian territories. It remains to be seen how the "ultimate deal" is going to work amid an adamant Palestinian rejection.
At the heart of the recent development is an American desire to undermine the prospects of a two-state solution. Top American officials have been working in tandem with Israel and some Arab capitals to articulate a new plan for a peace process that ends up with less than a two-state solution. Bluntly speaking, Palestinians will not enjoy an independent Palestinian state with East Jerusalem as its capital! There is little doubt that the pendulum is now swinging in favour of Israel's right wing vision of the form and contents of comprehensive deal that will solve once and for all the Palestinian problem. But the bottom line is there may be no two-state solution, but on the other hand there will be no peace either.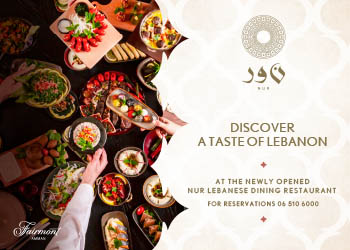 Newsletter
Get top stories and blog posts emailed to you each day.