You are here
Missed growth potential
Jan 05,2016 - Last updated at Jan 05,2016
Last year witnessed decreases in the size of foreign direct investment, income from tourism and exports of goods.
The negative growth in exports was explained by various government ministers as the result of border closure with Iraq (in July 2015) and Syria (since 2014). These two countries are important markets for Jordan's exports, especially agricultural produce.
The government exerted efforts to find alternative markets in Russia, East Africa and the Gulf states. Moreover, it intervened with both Saudi and Kuwaiti authorities to allow access of such goods to Iraq, at a much higher cost.
Without these efforts, exports could have decreased by more than 7 per cent.
On the investment and tourism side, the government could line up unlimited number of exogenous factors to explain the drops. Yet, the government had been forewarned that more effort was needed to promote Jordan's advantages.
It is true that we are in the "eye of the storm", but it is this eye that is the safest place.
Jordan had passed the test of security and stability with flying colours. By launching a sustained campaign to brand Jordan as a haven and an oasis, we could have turned a challenge into an opportunity.
Jordan needs to work on attracting investment by improving the environment of doing business. Our rank on this index slid in 2015 to the 111th place among almost 185 countries.
Such an impression about Jordan is not conducive to business.
It is rather paradoxical to see Jordan ranking 7th on the Canadian Fraser Institute's "World Economic Freedom Index" while we are 111th on the Ease of Doing Business Index published by the World Economic Forum.
In Jordan, we make it easy for investors to bring in capital (both money and machinery), we allow the money to exit and we have easy people's entry and exit. Yet, we make it tough to transform such assets into productive titles.
This contradiction needs to be streamlined.
The World Bank Fall 2015 Report, titled "Jordan Economic Monitor: A Hiccup Amidst Sustained Resilience and Committed Reform", was launched two weeks ago.
This report predicts that the 2015 rate of growth would be around 2.5 per cent, while in 2016, the real rate of growth is expected to top 3.5 per cent.
The World Bank considers the decrease in Jordan's rate of growth in 2015 as a hiccup, a temporary relapse that could be offset in 2016.
Although the report acknowledges the temporary difficulties of 2015, it says that the potential growth could have been higher if the economy had been better managed.
This lost potential should not be allowed again in 2016. We cannot have retarded growth in three consecutive years.
With extra effort, we can aim to a 5 per cent growth, and not 3.5 per cent only.
The writer, a former Royal Court chief and deputy prime minister, is a member of Senate. He contributed this article to The Jordan Times.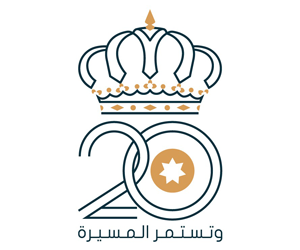 Newsletter
Get top stories and blog posts emailed to you each day.