You are here
A tale of two Kings
Feb 11,2019 - Last updated at Feb 11,2019
In very dignified tone and posture, His Majesty King Abdullah delivered a message to the Jordanian people and the Arab world on the occasion of the 20th anniversary of the passing of King Hussein, his father. He reminded us of his late father's courage, compassion and, above all, his deep respect of human dignity.
In his message, King Abdullah shared with his people King Hussein's affable and enduring motto "our most precious asset is the individual citizen". We still hold that adage close to our hearts and as a guideline for our actions, the King promised.
I often found that statement to be more than an axiom, it is a dynamic statement which sets the boundaries of a social contract. Moreover, it stems from deep Koranic teachings, which extremists and terrorists fighting in Islam's name abhorrently neglect. The word "man" or "woman" are included in the Arab word of "insan" who can see, perceive, analyze and conclude. Thus, humans are the inheritors of the world, and they are entrusted with its construction and development. They are emotional, subtle, grateful and deceitful; they are the fallible progeny of Adam and Eve.
The King also turned his wrath towards extremists and what he calls the khawarij, the outlaws of Islam. To him, and in complete accord with his father's human beliefs, extremists and terrorists are the archenemy of the humane and tolerance messages of religions, and Islam in particular.
In addition, King Abdullah underscored in his oratory eulogy of February 7 the need to reach peace, arrive at a fair and just resolution of the Arab-Israeli conflict and to accord the Palestinians their long-ignored legitimate rights in an independent state, with Jerusalem as its capital.
The stance of King Abdullah on Palestine is a reverberation and a temporal extension of his late father's position. One of the better known quotes of the late King Hussein reads as follows: "It would behoove the world to become used to this fact that without a just solution to the Palestine tragedy, there can be no peace in the Middle East."
One of the late King Hussein's deep heartfelt pain, when he was struggling with cancer, was that he would die before the return of "Al Quds Al Shareef" to its rightful owners. King Abdullah fully comprehends the importance of this aspiration of his late father and he is intent never to relent on its fulfilment.
The seemingly contradictory sad memory of the death of a great King and celebrating the crowning of a new great King is only a part of the paradoxes of life. Yet, what matters most is that we keep the promises of the Hashemite late King alive, and the realisation of the goals of a new great King robustly followed.
And the march goes on unabated.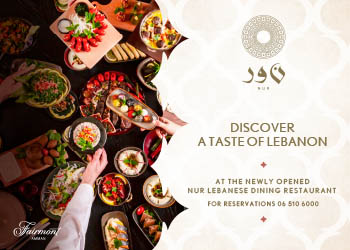 Newsletter
Get top stories and blog posts emailed to you each day.