You are here
Peace is not on US' agenda in the age of Trump
Oct 10,2018 - Last updated at Oct 10,2018
It once was said the United States was the "indispensable country" as it used to provide military muscle and funds where and when needed. This role has eroded over the past few decades and is no longer true in the age of Trump. He has made the US the dispensable nation, particularly in this region by deepening and prolonging conflicts in Syria and Yemen and by granting Israel a free hand to do whatever its right-wing government fancies. Peace is not on its agenda.
The latest outrage Israel plans to perpetuate is to deport the UN Relief and Works Agency for Palestinian Refugees (UNRWA) from occupied East Jerusalem. This was announced a week ago by outgoing Israeli Mayor of Jerusalem Nir Barkat. He is drafting a "detailed plan to remove UNRWA from Jerusalem and replace its services with municipal services", including education, healthcare, welfare and sanitation. Barkat accuses UNRWA of failing to supply proper services and inciting violence against Israelis. He claims, "There are no refugees in Jerusalem, only residents", The municipality's statement is titled; "the end of the refugee lie."
However, Israel does not provide good services to non-refugee Palestinian residents of East Jerusalem who do not receive treatment equal to that offered to Israeli Jewish inhabitants of West Jerusalem and illegal settlements. First and foremost, Palestinians do not obtain planning permission to build or renovate homes or business premises in their sector of the city. Homes and offices are regularly bulldozed if they do not have permits. Palestinians cannot live in Israeli Jewish majority areas although Israeli settlers can dwell where they wish in East Jerusalem.
East Jerusalem roads are pot holed; garbage is not collected as frequently as needed although residents and businesses pay high taxes. Israel police do not act against drug dealers who infest unfinished buildings and distribute poisons to frustrated Palestinians. Incitement is carried out not by UNRWA but by Israeli soldiers and settlers who insult and mistreat Palestinians of all ages, including school children on their way to and from school.
UNRWA responded by arguing exiling the agency would negatively impact its humanitarian programmes and installations in East Jerusalem, notably in the Shuafat refugee camp, founded in 1965, where 24,000 Palestinian refugees live. UNRWA operates under agreements between the UN and Israel and in accordance with General Assembly resolutions.
The camp is attached to a Palestinian neighbourhood of the same name. Both are located within the greater Jerusalem municipality created and annexed by Israel after its 1967 conquest of East Jerusalem, the West Bank and Gaza.
Under the Barkat plan, seven UNRWA schools, with 1,800 students, are set to close at the end of the academic year and the pupils will go to existing municipal schools. The agency's schools have never been licensed by the Israeli ministry of education and are under constant pressure to shut.
UNRWA health facilities, operating without permits from the Israeli health ministry, will also close and Israel will build a replacement. UNRWA welfare programmes will continue under the Israeli municipality, which would also assume responsibility for rubbish collection and sewage.
Barkat has been encouraged to adopt this line by US President Donald Trump and his administration, which have defunded UNRWA by $300 million for this year and have announced the US will supply no further funding for the agency. The Trumpists seek to strip "refugee" status from descendants of the 750,000 Palestinians driven from their homes by Israel in 1948. This would dramatically reduce the more than 5 million refugees on UNRWA's rolls to elderly men and women, whose passing would wipe out the "refugees" and compel host countries; Lebanon and Syria, to naturalise them. Most Palestinians in Jordan are citizens but those in the other host countries remain stateless.
Some Israeli commentators contend Barkat, a potential candidate for the Likud in a future parliamentary election, has put forward an illegal plan. The Israeli liberal daily Haaretz quoted Danny Seidman, an attorney, as saying, "Barkat can make UNRWA's life difficult but he can't shut it down. [UNRWA] is a positive influence that doesn't disturb anyone and supplies good services that the city is not capable of supplying."
For Palestinians living under Israeli occupation or in Jordan, Lebanon and Syria, UNRWA is the indispensable organisation. The agency looks after the refugees in war and in peace, in good times and in bad, in sickness and in health.
Last week, this correspondent visited two UNRWA schools and a health clinic in the Amman area. While the well-maintained schools are typical of decent schools everywhere, the primary health clinic in the Nuzha neighbourhood is a revelation.
Refurbished 18 months ago with Saudi funds, the centre is a clean, air conditioned, high-tech facility. Ishtaiwi Abu Zayed, who heads the agency's Jordan health programme, says, "Patients used to stand outside in the heat to wait. Now they have their dignity."
Health records are computerised and digitalised. Patients who have smart phones access their records on their devices while staff inform them of appointments and treatments. The clinic provides care for 5,000 patients and deals with 90 visits per day in a population of 81,454.
The centre has a reception booth, a pharmacy, and up-to-date laboratory, a dental surgery and offices for doctors and nurses for treatment of non-communicable diseases. Pre- and ante-natal care and family planning advice are offered. Abu Zayed revealed that refugees living in Jordan, once known for large families, now have on average 3.5 children, the average for Jordanians. Young mothers generally prefer two. Women go to Jordanian government hospitals to give birth. UNRWA pays 75 per cent of the costs, families 25 per cent. All but one of UNRWA's health centres in Jordan have been upgraded. The exception is to be demolished and rebuilt. The centres receive 1.6 million annual patient visits.
UNRWA has launched a global campaign to secure funding for this year and next. Agency Commissioner General Pierre Krahenbuhl told this correspondent that early this year, the agency's shortfall was $146 million. After the Trump administration cancelled $300 million of the yearly US contribution of $364 million, this figure soared to $446 million.
Traditional donors, including the European Union, Ireland and India, increased contributions while Indonesia and Malaysia joined the UNRWA donors' club. The United Arab Emirates, Saudi Arabia and Qatar have each delivered $50 million for education. Krahenbuhl stated, "There is genuine solidarity [with UNRWA] because of the US stance."
During a meeting held on the sidelines of the UN General Assembly "$122 million was mobilised", he said. This leaves $64 million to be secured for 2018 and 1.2 billion to be raised for next year.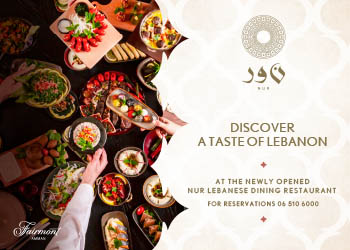 Newsletter
Get top stories and blog posts emailed to you each day.