You are here
Russia playing contradictory games in Syria
Sep 26,2018 - Last updated at Sep 26,2018
Russia is playing contradictory games in Syria and could come a cropper if Moscow misjudges a move or timing. Russia insists it is trying to put war-torn Syria back together again. At the same time it has been seeking to keep Turkey sweet, retain Iran as an ally and avoid upsetting Israel and the US.
Since the Syrian civil conflict began in 2011, Russia has backed the government against opposition forces and, at the end of September 2015, deployed military aircraft to provide the Syrian army with cover when conducting offensive against a range of insurgents and taqfiris. Russian military advisers and police are also on the ground in Syria, reinforcing the commitment.
By contrast, Turkey has not only supported insurgents and taqfiris, but also recruited defected Syrian army officers to create the Free Syrian Army (FSA) and exiled opponents of the government to establish the Syrian National Council. Turkey has been backed in this effort by the US and the Western powers as well as Israel. They have kept mum while Turkey has funnelled insurgents and taqfiris through its territory into Syria with the aim of ousting Syrian President Bashar Assad.
In December 2016, Russia and Turkey convened Syrian peace talks at Astana in Kazakhstan. Damascus' other chief ally, Iran was invited to join. A government delegation and representatives of the political opposition and paramilitaries attended. Nevertheless, Turkey's leader Recep Tayyip Erdogan was, from the outset, the odd-man out and has remained so since he has not relinquished his aim of ousting Assad.
The Astana event coincided with the victory of the Syrian army, backed by Russia and Iran, in the battle for Aleppo and the expulsion of armed insurgents and taqfiris from the eastern sector of the city which they had held since 2012. The victory led to the systematic rollback of insurgent and taqfiri forces across the country, leaving the government in control of more than 60 per cent of Syrian territory. Consequently, Russian and Iranian influence strengthened.
This was too much for Erdogan who has seized territory in northern Syria with the object of securing leverage over Russia and Iran on both the military and political planes. Russia did not intervene to prevent Turkey from capturing a triangle of territory based on the towns of Jarablus, Al Bab and Azaz, as well as the Afrin district in the northwest. Russia made no objection to Turkish troops operating near the US-Kurdish controlled town of Manbij. Russia and the US, which is competing with Russia for influence in northern Syria, give priority to keeping Turkey sweet over defending Syria's sovereignty.
A year ago, Russia and Iran tasked Turkey with with separating "moderate" insurgents from Al Qaeda militants in Idlib province and dealing with the latter. Instead, Turkey has focused on recruiting extreme or less extreme radicals and deploying them in areas the Turkish army has occupied in northern Syria. The rebranded radicals have been used to crush any resistance and imposed their puritan way of life on local populations, creating  resentment.
On September 17, Russia and Turkey agreed to wrap Idlib in a 15-20 kilometre wide U-shaped buffer zone to avert a Syrian army offensive against the armed groups based there. The deal shows Moscow has grown impatient with Turkey which has exploited its role in Idlib to prepare the way for Turkish occupation of the entire province and the expansion of its occupation zone eastwards beyond the Euphrates River.
Russia and Iran have agreed to give Turkey until October 15 to compel radical factions to withdraw from the buffer zone and to take tough measures against these groups and their allies. Heavy weapons and tanks must also be pulled out of the zone which will be patrolled by Russian and Turkish military police.
If Turkey fails, which is likely, Russia and Iran could back a Syrian army offensive to crush all armed groups in Idlib, including those backed by Turkey. Moscow could give Ankara more time to achieve the tasks assigned to it, although the Syrian government is impatient to regain the province in its drive to extend Syrian sovereignty to all parts of the country.
Turkey has been granted leeway because Moscow seeks to maintain regional coordination with Ankara and divide Turkey from NATO by exploiting that country's rifts with the US and Europe. Moscow also has major economic interests in Turkey. Russia is building Turkey's first nuclear power plant and is involved in other infrastructure projects. Trade has grown.
Russia is also aligned with Iran in its dispute with the US over its withdrawal from the Joint Comprehensive Plan of Action (JCPOA), the 2015 agreement committing Tehran to dismantle its nuclear programme in exchange for lifting sanctions against Iran. However, Moscow does not want to alienate the volatile and deeply anti-Iran Trump administration by identifying too closely with Iran. Like the US, Russia wants all foreign forces, except its own, based in Latakia province, to pull out of Syria once the country is stabilised. Both US and Iranian forces included.
Russian President Vladimir Putin has maintained good relations with Israeli Prime Minister Bnjamin Netanyahu despite more than 200 Israeli air raids and missile attacks on pro-government Syrian sites over the past 18 months. Israel falsely claims it mainly targets Hizbollah and Iranian arms depots and facilities. Israel has also armed and financed Al Qaeda-linked factions and other armed groups based along the Golan ceasefire line, putting Israel on the side of the regime-changers in Syria while Russians have been fighting for Damascus.
Israel's air action that led to the shooting down by Syrian air defences of a Russian surveillance aircraft with the loss of 15 crewmen has, at least for the time being, changed Moscow's attitude toward Israeli intervention in Syria. The loss of the plane has created a rift with the Russian military which Putin has not been able to smooth over. To discourage further Israeli attacks, Russia has announced it will install its modern S-300 air defence missile system within two weeks. Israel has pledged to improve "de-confliction" communications with Russia by warning it ahead of time of Israeli strikes, but clearly the Russian military is not convinced by its assurances.
While the Trump administration and US Congress have imposed punishing sanctions on Russia for its annexation of Crimea and policies in Ukraine and elsewhere, Putin continues to court US President Donald Trump who backs the Kurdish occupation of 25 per cent of Syrian territory, making it difficult for the Syrian Kurds to make a deal with Damascus to restore Syrian sovereignty in this area.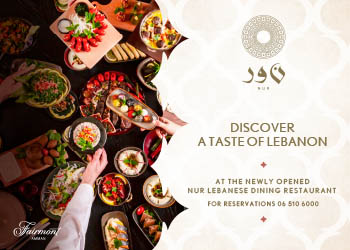 Newsletter
Get top stories and blog posts emailed to you each day.