You are here
Trump remains in candidate mode
Dec 13,2017 - Last updated at Dec 13,2017
US President Donald Trump's decision to recognise Jerusalem as Israel's capital has breached the global policy laid down in the November 1947 partition resolution which divided Palestine into three parts: a Palestinian state, a Jewish state and a UN-administered corpus separatum consisting of Jerusalem and Bethlehem. Although neither state was meant to seize and claim Jerusalem, Israel's underground army conquered its western sector and expelled its Palestinian residents in April 1948, four months after the resolution was adopted and a few weeks before the Israeli state was proclaimed. In 1967, Israel conquered East Jerusalem and appropriated this sector as part of its exclusive, eternal capital.
During his election campaign and near-year in the White House, Trump had repeatedly proclaimed his dedication to the principle of "America First", while adopting policies which do not put "America First". He has done great harm on both the domestic and foreign planes. Domestically he has, inter alia, issued a series of decrees reversing regulations on banks, businesses and polluting emissions and attempted to clamp down on illegal migrants employed largely in the agricultural sector. In foreign policy, he has banned the entry of citizens from six Muslim countries into the US, decertified the Iran nuclear deal and decided to pull the US out of the Paris climate change accord and multinational trade agreements. A constant tweeter, he has also re-tweeted comments insulting Muslims issued by a fascist British faction, angering British Prime Minister Theresa May. 
Taking into consideration his record of undermining positive domestic policies and defying the international community, it is hardly surprising that Trump should recognise Jerusalem as Israel's capital in violation of the prohibition in the UN resolution that created that state, an act that has drawn condemnation from US allies and antagonists across the world. 
In a timely analysis published on December 9 in The New York Times, Maggie Ha-berman, Glen Thrush and Peter Baker described Trump's self-focused modus operandi. He begins his day at 05.30 with Fox news and tweets and continues throughout the day drinking diet cokes and watching televised news. The title of the article is, "Inside Trump's Hour-By-Hour Battle for Self-Preservation". They argue he sees himself as a politician still trying to legitimise his election and a "maligned outsider engaged in a struggle to be taken seriously". 
They are right! Obsessed with himself and his standing, he has no time to do his job properly by informing himself of issues, seriously considering the decrees he promulgates and legislation he supports. He remains in candidate mode, putting "Trump First" rather than "America First", his promise to voters. Consequently his overall approval rating has slipped to 32 per cent, the lowest in 40 years. He had previously focused on white evangelical voters, his primary constituency, where his rating fell from 81 per cent in November 2016 to 78 per cent in February and 61 per cent in December. His rating among adults of 50 and above also dropped from 47 to 38 per cent and among whites from 49 to 41 per cent. Polls showed 63 per cent of US citizens opposed Trump's shift on Jerusalem while evangelicals backed it by a narrow 53 per cent. It must be noted that in last year's presidential election 70 per cent of US Jews voted for Trump's Democratic rival. A larger percentage of Jewish voters voted against Trump than any other religious group. 
On Jerusalem, he, apparently, ignored his broad constituencies — evangelicals, over 50s, and whites — to please right-wing supporters of Israel and his political financiers. 
The day after he reversed 70 years of US policy on Jerusalem, he hosted a select gathering of Jewish activists and donors at a White House event celebrating the Jewish festival of Hanukkah where he basked in the warmth of their approval. Democrats and moderate US Jewish leaders were not invited, the absence of the latter identifying Trump as aligned with Israel's hard right-wing regime. Among the guests was his chief campaign donor casino billionaire Sheldon Adelson who had donated $20 million. He gave a post-White House party (naturally) at the Trump International Hotel to celebrate the shift in policy. 
Having delivered a major blow to Muslims and Christians in this region, Trump still expects them to receive Vice President Mike Pence when he tours the region next week. During this visit, Pence is set to address Israel's parliament, illegally located in Jerusalem for nearly 70 years, and visit the Western Wall, revered by Jews as a relic of ancient temples, by tradition, located on the site of Islam's Haram Al Sharif, the compound containing Al Aqsa Mosque and the Dome of the Rock. His appearance at the wall could ignite fresh Palestinian protests sparked after Trump made his Jerusalem declaration. Pence is also meant to go to Bethlehem where he will not be received by Christian leaders and spurned by residents. Palestinian President Mahmoud Abbas will not meet
him. 
In Egypt, Pence is to visit the pyramids but grand imam of Al Azhar Ahmed Al Tayeb, the world's leading Sunni figure, and Coptic Pope Tawadros will not receive him although. President Abdel Fattah Al Sisi is expected to do so. 
An evangelical Christian, Pence urged Trump to recognise Jerusalem as Israel's capital and stood behind him when he issued his proclamation. This being the case it is ironic that during his visit, Pence is supposed to call for the renewal of Palestinian-Israeli negotiations and emphasise Trump's commitment to achieve "the ultimate deal" although, he pounded the last rusty nail into the coffin of the deceased peace process. 
The peace process — intended to bring forth a Palestinian state with East Jerusalem as its capital — has long been a "process" without the promised outcome for Palestinians. This process has provided Israel with the opportunity to colonise the West Bank and East Jerusalem, thereby pre-empting and preventing the emergence of a Palestinian state. Nevertheless, until Trump proclaimed US recognition of Jerusalem as Israel's capital, the "peace process" gave the international community the false notion that the century-old struggle for possession of Palestine could be resolved by negotiations rather than bloodshed. 
up
213 users have voted, including you.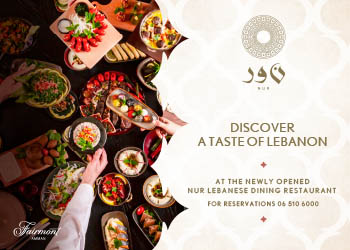 Newsletter
Get top stories and blog posts emailed to you each day.