You are here
Is it a reshuffle of personalities or an articulation of the vision for the future?
Oct 07,2018 - Last updated at Oct 07,2018
A government reshuffle is anticipated this week. Expectations are high that through this cabinet review, Prime Minister Omar Razzaz would have the opportunity to remedy mistakes he made in forming his first cabinet, just over three months ago and which many observers believe produced a council of ministers which lacked harmony and popular support and worked without clear political framing.
The task will not be easy. The new ministers, observers believe, will necessarily be subjectively selected since there are no political parties with which Razzaz could form alliances in order to extract politically-rooted cabinet ministers. Meritocracy, in this case, would be a flexible and also subjective yardstick since candidates cannot apply and compete for the position. 
The conundrum facing the premier will also be what criteria should he set for the selection process and whether that benchmark should be mostly based on the candidates' knowledge of the sector, political significance, tribal affiliation or financial clout and whether the newcomers "gel" with the existing team members and with the premier himself.
Razzaz, analysts also say, will have to sharpen his "extra senses" and try to weed out the wheeler-dealers and spin doctors who are seeking personal glory and their own agendas from the perhaps more silent types who may not be as trendy but are in fact the ones with true grit and loyalty. Again, this is not an easy task.
Regardless of the individuals that will eventually make it to this ministerial platform coveted by so many in Jordan, I think the most important message that Razzaz can deliver with this reshuffle is that he now knows his own political colours. Razzaz would need to declare his political leaning, embrace it publicly and set out on the path of committing himself and his cabinet to that political framework with all it entails in terms of the government's agenda for political, economic and social action.
It is one thing for the premier to lament the fact that there are no political parties to align his government with, and that is certainly true, but equally true is that the government can, and should, project a clear political ideology or programme that it can articulate, adopt and promote as its own unique, strategic and cohesive political framework for the set of principles it believes in. The government can, arguably, form the nucleus for the political collectiveness that is needed to empower a government in Jordan as an executive authority that has a clear political vision even without viable political parties to support it.  
Razzaz has from the outset had the reputation of being a polite consensus builder. Much of his support came from the perception that he stands for and fits in with their own values and aspirations. It was clear from initial assessments of Razzaz' popular support that the liberals, Islamists, conservatives, business people and bankers, professionals and labourers, rich and poor, as well as young activists, Christians, Muslims and both men and women all believed he represented them and that he will champion their cause moving forward. 
But this advantage, which was necessary to avert the escalation in protests just before he was named as premier, has now perhaps outlived its value for many who fear that a premier who is hesitant to commit to any of them consistently and who places consensus above clear action may be watering down or even sidelining the priorities they believe in so strongly. In fact critics of this trait point to the first iteration of the government as evidence that the premier had tried to placate all in his choice of ministers which unfortunately led to what was described as diminished team cohesion.
Some, however, argue that this analysis may be unfair. People who have worked with the premier in his previous government assignments report that he does not shy away from standing by his decisions and determinedly follows through on those decisions until they are squarely in the implementation stage. Some may also argue that staying in the grey area politically, as Razzaz is now perceived, is necessary and will help avert manifestations of popular conflict and discontent at a time when our society is so dichotomised, economically distressed, and willing, perhaps more than ever, to become verbally or even physically violent to make a point.  
But there is a stronger and more vocal camp emerging which believes that the government has to declare where it stands politically in order that it provides the vision to take the country beyond what they fear may turn into "political chaos" as detractors of the Kingdom, mostly from abroad and through what everyone agrees are rudimentary recruiting tools, attempt to utilise what they see as political gaps to step in and mobilise people towards disorder. 
Many analysts believe that Jordan, as a state, needs to more clearly project a political and economic programme Jordanians can rally around. The programme would obviously embrace the Hashemite regime and His Majesty King Abdullah as its main political compass and as such would be open to the world, embrace modernity, facilitate expressions of political and ideological difference and most importantly build cohesiveness from within its origin and religious diversity. The programme, they argue, needs to also identify our economic path openly, declare time-tabled steps leading to clear milestones that Jordanians can build their aspirations around and most importantly put an end to all archaic practices of subjective and unfair distribution of privilege, benefits and access.
The programme, they believe, must be fully articulated by the premier, completely embraced by every member of the Cabinet without any margin for furthering the personal agendas of any of its members, and implemented with strategic and transparent communication with Parliament, which remains the only nationally elected body representing the people and should be respected as such regardless of its inadequacies. This dialogue should be supported with open channels of communications with other elected bodies, including professional associations and locally elected councils. 
The criteria for selecting Cabinet team members, therefore, must be that they all — collectively and individually — understand that they are ambassadors of the country's vision and implementers of the government's clear programmt to achieve that vision. What the premier needs to achieve through the Cabinet reshuffle is to take the lead in articulating the values that the country as a whole can agree upon and rally behind and most importantly show leadership in closing any gaps from which disruption may inflitrate.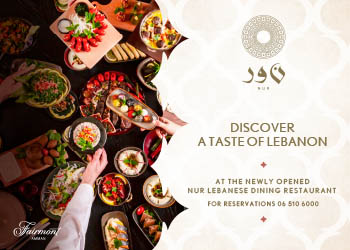 Newsletter
Get top stories and blog posts emailed to you each day.