You are here
Qalaq: Should we pursue a uniform code of national morality?
Sep 30,2018 - Last updated at Sep 30,2018
For those who missed the story, there was a large party for youth at a well-known outdoor restaurant in Amman based in themes from popular online games. The party, open to both sexes, also provided food and music. Reportedly, the party got out of hand and "unacceptable" behaviour was witnessed between young men and women who broke established social norms. More seriously, there were reported cases of sexual harassment, involving both boys and young women.
After a public furore, the Ministry of Interior apprehended key organisers and some of the restaurant managers to follow up on the complaints. The main narrative around this party is the degeneration of the moral values within the circles of westernised and financially-privileged youth and their parents. Dirty dancing, drinking, inappropriate clothing, intolerable mixing between the sexes, loud western music, immorality, irresponsibility, absence of religious and cultural markers.
The clear recommendation was that it was the duty of the police to monitor and protect the morals and behaviour of Jordanian society and ensure the cultural and religious integrity of the country, using the force of the security apparatus and the law.
I beg to differ. Of course, I am not denying the necessary police role in protecting victims of sexual harassment and their duty to pursue all complaints and take the case to court if there is any suspicion of a crime or infringement on the space or body of another person. That security and judicial role must be safeguarded and confirmed.
But, my firm belief is that it has to be done without a subjective moral compass or judgement on the victim, his or her "moral" behaviour or the morality of the event as a whole. We also cannot impose a moral framework that favours the lifestyle of some pockets, large as those may be, in society and allow those to dictate the choices of another.
The judgement of parents or youth on whether they should partake in a mixed party that allows dancing, music and alcohol for adults should never be handed over to the subjective judgement of individuals within the police or even the society at large. This decision falls within the parameters of personal freedom if only because we are not, nor should we be, a homogenous society with full consensus on sanctioned or moral behaviour for men, women and children. We all live within our smaller contexts and are governed by our own subjective choices.
And in order to put this into a larger context than just partying, dancing or even drinking. The sad and unnecessary death last week of a child attacked by angry individuals from a wedding party convoy that crossed paths with the car of the child's father, has also poseda morality question for Jordanians. Many were upset over the unnecessary violence of the incident, and perhaps because they felt that their lifestyle was under attack by critics of the Qalaq party, linked the two incidents on social media and argued that we should "worry more" about the "morality" of people who behave with a sense of absolute entitlement to pursue their traditions, regardless of how it hurts others in their path. That, they argue, is a more clear and urgent moral rule for the police to pursue than hounding partygoers and dancers.
I believe that the second case has a clearer justification for rallying collective acceptance of the "moral" argument behind it because I doubt many Jordanians disagree that wedding convoys disrupting roads or shooting in weddings are a "moral" choice, but still there had been a few voices rejecting this rationale and refusing to link what they see as a single case of misjudgement and violence by a single or group of individuals to the "moral" framework of continuing to follow traditional practices on such occasions. 
And as these two cases show, obviously to varying degrees, there are citizens who fall on both sides of each argument when it comes to so-called "moral" questions. And of course, these two cases are only relevant as indicators of much larger national-level dilemmas, including some which are political in nature, that our citizen grapples with and tries to answer.
It begs the question: Can we ask citizens of the Jordanian state, who we all agree do share common characteristics or standards that could even be described as shared morals, to adhere to a standard of "national morality" that can be enforced on all?
And even more specifically, would this standard refer to the requirements of citizenship within a nation state and, therefore, code of conduct to govern the relationship between citizen and state or will it refer to imposed standards of individual behaviour that can be enforced through state apparatus as some would want us to think. 
And I think that the resolution of this question must be reached if we are going to build cohesion between the different population pockets in Jordan or even find harmony between the state and citizen. 
But this state cannot be reached without a national dialogue that also looks at our national vision on inclusion, acceptance of diversity, respect for individual choices and freedoms. The dialogue must scrutinise the validity of the source of our moral guidance for this national morality code.
We need to ask ourselves and reflect honestly upon whether we as citizens are "morally" informed by the constitution, national interest as a state, religion, considerations of personal gain or the historically accepted "social contract" provisions.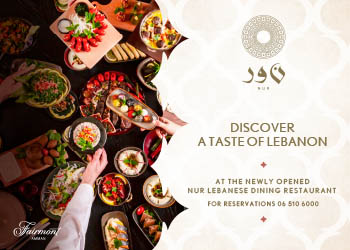 Newsletter
Get top stories and blog posts emailed to you each day.