You are here
Should Jordan forge ahead with a programme of reform or adopt a 'two generation' plan?
Oct 13,2018 - Last updated at Oct 13,2018
There was a social media buzz this weekend over a television interview with Upper House Speaker Faisal Fayez which, many critics said, belied his lack of faith in the political maturity of the Jordanian people and his aversion to following an immediate political reform steps that would challenge stability.
Listening to the interview, it was clear that while Fayez tried to tiptoe carefully around all the trouble spots that his interview tried to tackle, he nevertheless made grave political mistakes in voicing his personal assumptions about Jordanians and about the future of Jordan.
On the one hand, one can understand, and maybe even admire, his good intention in standing up to renegade critics of the Kingdom, who have used the hashtag #constitutional_monarchy to run a campaign of disruption focused on tarnishing the symbols of the political leadership in the country. In that sense, he publicly braved what many other politicians have shied away from addressing.
Yet on the other, Fayez does not speak only for himself and should not therefore assume that when he does make public statements like those in the interview, that his arguments would be seen only as the findings of a plugged-in analyst. For all intents and purposes, he, as a political figurehead, embodies many political values and indicators that people assess his words against.
Firstly, he heads His Majesty King Abdullah's council of appointed wise women and men and as such is seen to represent how that council interacts and considers the people of Jordan. 
Secondly, he hails from one of the largest tribes in Jordan and as such epitomises the malaise, to critics, or aspirational dream, to proponents, of leveraging tribal qualifications to assume political power.
And thirdly, he is seen as a premiership hopeful and therefore his statements are read as presenting his conservative, highbrow and let-us-take-it-slow political vision that is driven by the idea of leading from above. Therefore, and as he explained in detail during his interview, he does not champion immediately embracing the will of the people and trusting their loyalty and political maturity but requires "two generations" of schooling Jordanians in order to bring the public to the political maturity that he would trust to begin considering a move towards the so-called constitutional monarchy.
With those statements, Fayez is basically appealing against the vision Premier Omar Razzaz has come to be associated with. Razzaz' approach is seen by analysts as one based in consensus-building and therefore politically-inclusive of differing political opinions and popular sentiment. Supporters hope this approach will eventually inform an agenda for national recovery that all Jordanians can sign up to and embrace. 
Fayez, without saying so outright, was alluding to the political risk he sees in Razzaz's approach and that is perhaps why Fayez, in his interview, does not challenge or even discuss the idea of a constitutional monarchy as a political objective but focuses on the need to build a safe and politically mature popular base to host it without unsettling the whole country.
If one was at a political crossroad point of departure today, being forced to choose between the political vision and plan of Fayez and that of Razzaz, which one would one choose?
I am sure that there are many Jordanians who subscribe to Fayez's concern over instability, especially given the state of complete chaos around us in the region, aided by the rising feeling of impending disorder within the country itself as more and more red lines are crossed and the rumour mill, relentless gossip and personality assassination campaigns continue to shake us and our faith in our harmony.
It may be argued, therefore, that Fayez is a politically-shrewd realist who is truly in touch with the threats that can unsettle the country from within and without and that the take-it-slowly-and-trust-me-meanwhile approach may be the safest at the moment.
But would this not mean delaying the resolution of an escalating problem to some time into the future? Sending it forward, with multipliers of popular anger and frustration, two generations down the line so that it would haunt and unsettle our children?
The other big event this past week was the reshuffle of Razzaz's Cabinet. This reshuffle has increased many Jordanians' faith in the path taken by Razzaz by at least a couple of notches. Razzaz kept some of the old faces that are trusted by key political power bases from within the system. He very carefully increased political diversity, by building the pool of moderate Islamists within his team. In parallel, Razzaz created more political harmony by expanding the block of team members that ascribe to his vision of reform based in pride and faith in both country and people. He now has a team of three political leanings: conservatives, moderate Islamists and reformers. Yet, in their majority and as far as anyone can tell, they as a team now mostly represent what Razzaz wanted to project about his government moving forward in terms of commitment to hard work, sector expertise and respect for the voice and aspirations of the people while being aware of the structural limitations to achieving quick progress.
So looking back at the popular reactions to the interview with Fayez versus the cabinet reshuffle by Razzaz, it would appear that public sentiment, despite some criticism here and there, has fallen on the side of Razzaz who has been able to showcase more successfully how he, and his government, will be able to work with the different state apparatus, the more obvious political parties as well as reformers to build a reformed political and socioeconomic structure that can withstand the winds of reform but at the same time maintain stability.
I suspect the pressure on Razzaz and his government to deliver will not abate. Critics will continue to measure and vocalise. Supporters will continue to review and advise. This Cabinet reshuffle, however, can be said to have gone some way in restoring the faith of Jordanians that the Razzaz government aims to forge ahead with a national recovery programme based in reform.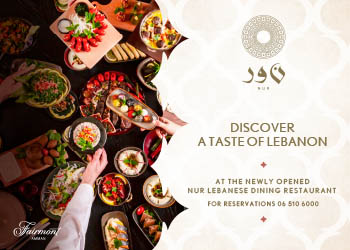 Newsletter
Get top stories and blog posts emailed to you each day.