You are here
Daraa takeover: The penultimate chapter of Syrian war?
Jun 26,2018 - Last updated at Jun 26,2018
As of last Sunday, the one-year-old trilateral agreement to impose a de-escalation zone in southwestern Syria no longer stood. Russian jets joined Syrian army ground and air forces in pounding rebel-held strongholds in Daraa and Sweida governorates. The regime has been building up its forces along the northern edges of the two provinces for weeks, ignoring pleas to spare that part of the country a repeat of the carnage that had destroyed most of Eastern Ghouta and Yarmouk refugee camp two months ago.
The collapse of the truce that was reached between the US, Russia and Jordan last July and signed into an agreement in October, comes a few weeks after both Washington and Moscow reiterated their commitment to preserving it. It now appears that Jordan's concerted efforts to keep that agreement alive had ended in failure. By Monday, reports spoke of mass displacement of civilians from Daraa towns to the Jordanian borders; resulting in an urgent humanitarian crisis.
Amman has insisted that it was in no position to receive additional Syrian refugees and that those responsible for the escalation should bear responsibility. This could be interpreted as a rebuke of rebel factions that had ignored offers to reconcile with Damascus.
The Syrian move to reclaim authority in southern Syria is not surprising. Since the regime and its allies were successful in ending rebel presence in and around Damascus, at a huge humanitarian cost, it became obvious that the next military push will be towards the south. With the geopolitical realities shifting sharply in favour of the regime, which is now assured of its political survival, subduing southern Syria made strategic sense.
It was evident to all parties that the de-escalation zone in southern Syria was a temporary arrangement. The regime has made it clear that it wants to extend its authority over all of Syrian territory. Southern Syria is different from the complicated situation in the north and northeast; along the borders with Turkey, Idlib province where various rebel groups are now concentrated and east of the Euphrates where US troops and their Kurdish allies are in firm control.
The south, particularly Daraa, is mostly in the hands of a loose coalition of US backed Free Syrian Army (FSA) groups. The Southern Front, comprising these groups, has about 60,000 fighters among its ranks. Al Nusra Front is lodged between West Daraa and Qunaitra, while a Daesh affiliate occupies a small strip of land on the Yarmouk River basin.
In a dramatic shift in position the US has informed the FSA factions earlier in the week not to expect military support or intervention from Washington. This comes more than a week after the US had warned the regime and its Russian allies of "serious repercussions" in retaliation of any violations of the de-escalation agreement.
The collapse of the ceasefire in the south raises many questions. So far, Israel, an important player in Syria, has avoided comment on the regime's operation in the south. Prime Minister Benyamin Netanyahu had criticised the trilateral agreement in the past, saying that it did little to prevent Iranian presence in Syria. But it is believed that he had reached an agreement with President Vladimir Putin earlier last month to keep Hizbollah and Iranian backed militias out of southern Syria in return for allowing the regime to extend its control. Netanyahu met with His Majesty King Abdullah in Amman last week and the fate of southern Syria must have taken its share of bilateral discussions.
The US position on Syria, which has always puzzled observers and America's regional partners, appears to have accepted a fait accompli situation in the south in favour of the regime. But the future of its military base in Al Tanf, along the Syrian borders with Iraq and Jordan, is unclear.
For FSA factions, which had rebuffed Jordanian offers to reach reconciliation deals with the regime, the options are difficult at best. Some reports suggested that a number of rebel groups had agreed to surrender to the regime and fight alongside it. Others say a joint operations room had been set up in preparation for a long battle against Damascus.
The fall of Daraa may turn out to be the penultimate chapter in the seven-year civil war. Once the Syrian army concludes its mission, Russian military police are expected to be deployed there to make sure that no Iranian forces come close to the borders with Jordan and Israel. From there on the Russians will speed up a political process that will conclude the war, at least in most parts. No one really knows how the challenge of Turkish, US and Iranian military presence in Syria will be met by Moscow and the regime.
In hindsight, it is in Daraa that the spontaneous popular uprising started in 2011. If the regime had met the people's legitimate demands back then, Syria's ensuing nightmare might have been avoided. Today even as the regime celebrates its survival one can only consider this as a Pyrrhic victory!
Osama Al Sharif is a journalist and political commentator based in Amman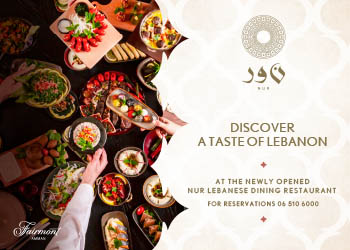 Newsletter
Get top stories and blog posts emailed to you each day.