You are here
Mideast under Trump
Jan 10,2017 - Last updated at Jan 10,2017
The Obama presidency is in its waning days and the United States — as well as the rest of the world — is bracing itself for the unknown under a man who has befuddled his allies even before his foes.
Donald Trump will take over a sharply divided country and will immediately be faced with foreign policy challenges where off-the-cuff and oversimplified solutions will not do.
It is fair to say that the world, and much of America, has been disappointed with Barack Obama.
His charisma and optimism-filled promises of a better world had enthralled millions of people from all regions and backgrounds. 
But even Obama, the prudent leader and the intellectual with a quasi-philosophical approach to issues, had overestimated his personal appeal and the power and influence of the US.
Obama leaves a different world from the one he inherited: bitterly divided as underlined by the rise of populist movements in Europe and at home, vulnerable to global terrorism and extremism, economically weaker with uncertainty looming over the future and entangled by regional crises, especially in the Middle East, with global social, cultural and political ramifications.
Yet, Obama had managed to pursue a course that put America's immediate interests first.
He fulfilled the promise to drastically cut back US troops in Iraq and Afghanistan, avoided getting trapped further in conflicts, especially in Syria, following the messy outcome of NATO's intervention in Libya, and while failing to deliver on his promise to secure an independent Palestine by the end of his term, he tried to stay on the right side of history by condemning Jewish settlement activities and supporting the two-state solution.
His success in concluding the Iran nuclear deal will be viewed more favourably by his successor, although his utter failure in checking Iran's regional expansion will debunk that deal's credibility.
On Russia, Obama appears to have underestimated Vladimir Putin's determination to oversee Moscow's resurgence as a regional player, especially in Eastern Europe and Central Asia, and as a global power broker, Syria being the obvious example.
Domestically, his biggest achievement was his success in mending the US economy and saving the American auto industry.
Obama was a classic Democratic president, although many will debate his failure to narrow the gap between the rich and the poor, and to understand the depth of the socio-economic crisis that ripped America's heartland and eventually gave rise to Trump's populism.
For the Middle East, Obama's presidency was particularly disappointing for different reasons.
Conservative Arab regimes believe he had initiated America's untidy withdrawal from the region, allowing Iran to inflate its influence in Iraq and Syria and to meddle in the internal affairs of Gulf states and Yemen.
His reluctance to adopt a clear and decisive strategy on Syria frustrated Washington's allies, including Turkey and Saudi Arabia.
And even in the war against Daesh, many believe the Obama administration could have done more to avert the group's phenomenal territorial spread in Syria and Iraq.
Even though he signed on the largest package of military aid to Israel ever, Prime Minister Benjamin Netanyahu projected the US president as misled on Iran and on Jewish settlements.
Equally frustrated with Obama is Egypt's current regime, which faults Washington for facilitating the rise of the Muslim Brotherhood to power in the post-January 25 revolution that toppled trusted ally Hosni Mubarak.
Trump, who had denounced many of Obama's Middle Eastern policies, may soon discover that there is no easy way to chart a markedly variant course on many issues.
His pro-Israel stand, which may translate into a major departure from decades long US policy on East Jerusalem and West Bank settlements, provides no solution to the Israeli-Palestinian conflict, and will certainly complicate it and trigger major battles at the United Nations and International Criminal Court (ICC), and other fora.
His vow to swiftly crush Daesh will soon be tested on the ground.
Military victories will bring no end to religious extremism and the gaping Sunni-Shiite divide, which is being pushed by radical Iranian leaders.
In Syria, Trump may well support Putin's recent initiatives to seal a negotiated political deal, but his administration will have to find ways to assure US regional allies, including Israel and Turkey, that Iran's permanent presence in Syria will be checked or even reversed.
Trump will be pressed by his national security team to maintain or beef up US military presence in the Arabian Gulf to ward off Iran's rising threat. Again, this will test Washington's relations with its Gulf allies.
The fact is that Obama has left a complicated Middle Eastern inheritance to his successor, and Trump's quick and often inchoate response to evolving crises in this region will send mixed and contradictory messages to both allies and foes.
The biggest test of all will be the shape and context of America's leadership abroad and whether Trump will opt for a return to an interventionist approach or lean towards an isolationist path.
In all, Obama's reserved approach to global affairs will soon give way to a more incoherent and in many cases impulsive one.
The writer is a journalist and political commentator based in Amman.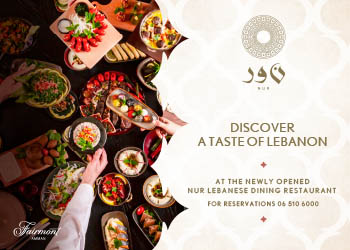 Newsletter
Get top stories and blog posts emailed to you each day.