You are here
Unless foreign meddling ends, Iraq is unlikely to recover
Sep 11,2018 - Last updated at Sep 11,2018
What began as spontaneous protests in Iraq's oil-rich southern governorate of Basra last July over poor public services and high unemployment has become the fulcrum of the country's political struggle, which has deepened since Iraqis went to the polls last May. Earlier this month the protests turned violent as police opened fire on largely peaceful demonstrations, killing dozens. In response, protestors torched most government buildings and branches of political parties; mostly Shiite. The events underlined a major turning point: The broad Shiite alliance that had manipulated Iraqi politics following the overthrow of Saddam Hussein and the US invasion of 2003 was crumbling.
In the wake of controversies surrounding election results, parliament has failed to elect a new prime minister, speaker and president. In its most recent session on the Basra events on Saturday, incumbent Prime Minister Haidar Abadi admitted failure in handling the crisis in the south and proposed a rescue plan. But the session turned into an indictment of his performance and his allies, primarily nationalist cleric Muqtada Al Sadr, who claims to lead the largest bloc in the new legislature, called on him to resign. Iraq's political paralysis had taken over once more.
The struggle to form a new government has tested the influence of two major foreign players: Iran and the US. Political horse trading has been going on to produce a government that would pledge loyalty to either Washington or Tehran. With the two countries sparring over Iran's nuclear activities, its ballistic programme and regional meddling, Iraq has become the center stage, where a furtive showdown is taking place. Originally Sadr wanted an inclusive government that rejects the quota system, which he blames for Iraq's political and economic woes.
Initially, his Marching Towards Reform (Sairoon) bloc had joined forces with Abadi's Victory list, which came in third, and Al Hikma list to prevent an Iranian backed rival alliance, led by Hadi Al Ameri and Nuri Al Maliki from forming a ruling bloc in parliament. Iran had dispatched head of Al Quds Brigade, Gen. Qassem Suliemani, to scuttle Al Sadr's efforts and suggest alternatives. Tehran fears that the Shiite alliance in Iraq would irreversibly unravel, thus weakening its influence over Baghdad.
That influence, which reached its climax during Maliki's notorious rule as prime minister between 2006 and 2014, had polarised Iraqi Shiites and exasperated nationalists and secularists among them. Last week, protestors torched the Iranian consulate in Basra and denounced Tehran's meddling in Iraqi affairs. Resentment among a growing number of Iraqis towards Iran has reached unprecedented levels.
Suliemani's proposal, which calls on the five leading Shiite groups to suggest three names for prime minister and then call on all political players, including Kurds and Sunnis, to choose one, appears to be gaining approval following the Basra debacle. But Iraq's Shiite marja, Ayatollah Ali Al Sistani, has reshuffled the cards when his spokesman announced on Monday that he still supports a government that shuns the quota system and would not be headed by Abbadi, Maliki or Ameri. The latter heads the second largest bloc, Conquest, which is Iranian-backed and represents the controversial Popular Mobilisation Units.
Abadi has refused to resign even though his political ambitions to win a second term are fading fast. In a surprise move, Sadr has shifted towards Ameri's Conquest bloc, but that would require Ameri to break his own alliance with Maliki. The US is yet to decide how to respond to the latest chapter in Iraq's power struggle.
It is certain that Iran will not give up its leading role in Iraq. It is geopolitically positioned to outplay the US there and this underlines the ongoing plight of ordinary Iraqis who see their country plagued by
sectarianism, massive corruption, a failing political system, violent extremism and external interference. Basra has come to symbolise the failing nature of the Iraqi state; an oil-rich province that suffers from dilapidated public services, high unemployment and endemic corruption by officials.
It is difficult to predict where the country is going. Ideally and unless foreign intervention in the country's affairs ends, Iraqis will never be able to come together and embrace a national salvation plan that will put the country on the long road of recovery. Five years of fighting Daesh has left most of the country in ruins, with millions of Iraqis still displaced and unable to return to their homes. Maliki's corrupt rule had almost bankrupted the state's coffers and Iranian sectarian agenda has disfranchised the Sunnis and Kurds.
For a while, it appeared that Sadr's nationalist programme was the way to go. Millions of Iraqis voted for his centrist list. But his agenda was never going to be supported by Iran or the US. He has now changed his position and re-arranged his alliances. What comes next in Iraq's convoluted political scene is anyone's guess.
Osama Al Sharif is a journalist and political commentator based in Amman.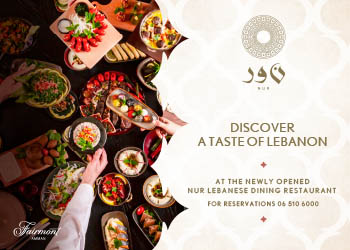 Newsletter
Get top stories and blog posts emailed to you each day.