You are here
Giving credit when justly due
Jun 18,2018 - Last updated at Jun 18,2018
It took an unorthodox president like President Donald Trump and a drastic deviation from traditional diplomatic and institutionalised policy procedures to pull off a historic successful agreement between Washington and Pyongyang, comprising the commitment by both sides to, inter alia, denuclearise the entire Korean peninsula among other mutual commitments.
Had Trump taken the traditional diplomatic channels and methodology to negotiate with his North Korean counterpart Kim Jong-un, he would have definitely failed and his initiative would not have got off the ground in the first place.
One can call Trump many names, but the reality is that the stunt struck with North Korea is where he, indeed, excelled where all former US presidents failed.
Traditional diplomatic channels do not always work as illustrated and proven by efforts of all former US presidents to defuse the decades long tension between North Korea and the international community, including the US and strike a deal with North Korea in a matter of hours!
I, like many other people, have reservations about the style and demeanour of President Trump in conducting the domestic and international policies of his country, but I have to give him credit where it is justly due.
In other words, President Trump had goofed when he recognised Jerusalem as the capital of Israel last year. He also fumbled when he precipitately withdrew from the G-7 final statement because of some provocative words used by Canadian Prime Minister Justin Trudeau at the conclusion of the summit. Trump also erred when he rebuffed the calls of other G-7 leaders to keep Russia out of the group since the reason for its "expulsion" had not ceased to exit.
To his credit though, Trump struck at Syria, not once, but twice, for using chemical weapons against its own people. No other Western leader could match their words with actions when it came to Syria.
To make a long story short, President Trump has two sides to his character and performance and judging him requires taking these two sides into consideration. He could be a breath of fresh air but he can also be a pain in the neck.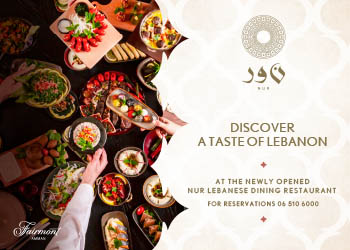 Newsletter
Get top stories and blog posts emailed to you each day.